Regular price
$3,850.00 CAD
Regular price
$4,100.00 CAD
Sale price
$3,850.00 CAD
Unit price
per
Sale
Sold out
Title: Introducing The Grey Time-Capsule: A Farm Box Grade Shipping Container with Stories to Tell! 🛤️🔒
Howdy, awesome folks of stlbx.ca!
Get ready to meet the epitome of rustic charm - our pre-loved 20-foot farm box grade shipping container, re-painted in a timeless grey. Imagine a seasoned traveller with countless tales; that's what this container embodies!
🎨 A Grey That Tells Tales This container is a beautiful shade of grey – think of a wise, stormy sky that holds secrets. While there might be some dents, scratches and the tiniest hint of rust here and there, they are just battle scars from countless adventures.
🚪 Step Into A Chronicle Once you step inside this amazing container, you'll feel like you're flipping through the pages of an old journal. The floor has seen better days but remains strong and faithful - it's like the well-read book that never loses its magic.
🔨 Sturdy, Reliable, and Full of Personality If you're searching for an affordable and reliable place to store your gear, look no further! This grey old-timer is perfect for keeping your bicycles, gardening tools, or even housing your chickens in style. It's the hardworking guardian who's always got your back.
🧐 Not The Spot For Family Heirlooms This container is many things, but it's not the spot for delicate antiques or your grandmother's cherished settee. It's down-to-earth, more into utility and character than being fancy.
🌱 Earth-friendly Choice Choosing this container means you're making a sustainable choice, giving new life to something that's been around the block. It's a small but meaningful nod to Mother Earth.
So, are you ready to give your belongings a home that's not just practical but has character, history, and charm? Your very own grey time capsule awaits!
Here's to storin' with stories! Cheers, The stlbx.ca Family
Share
View full details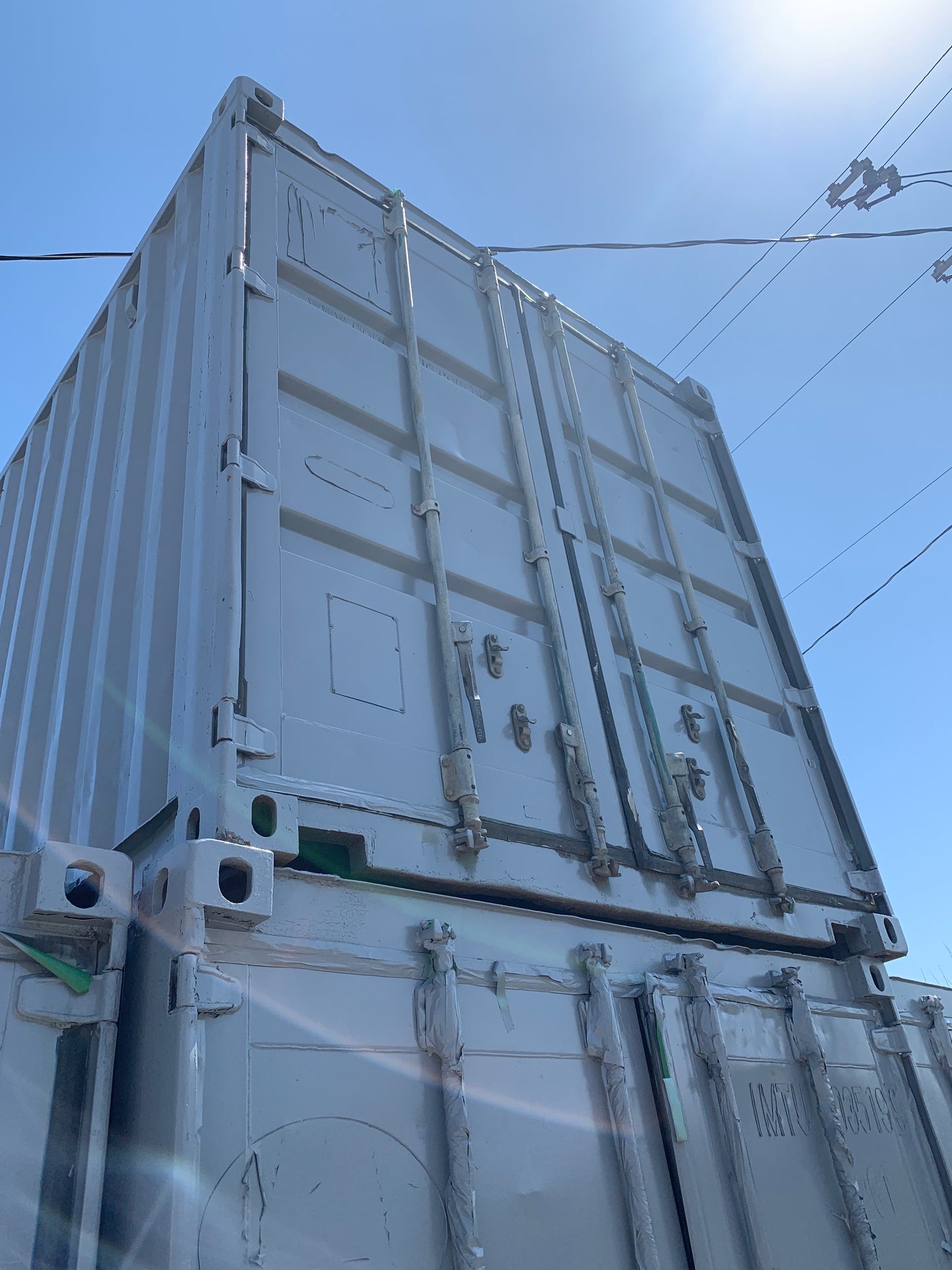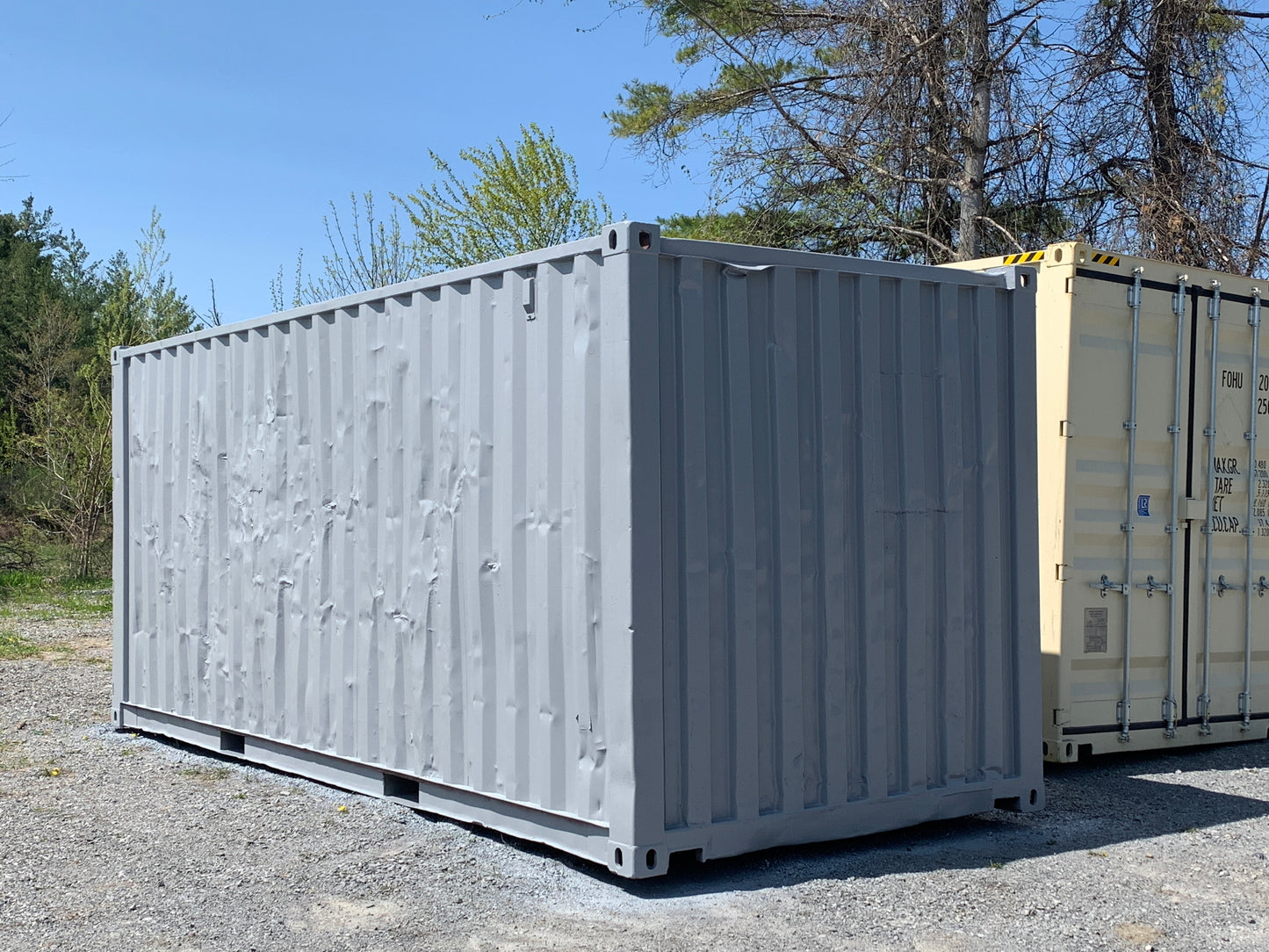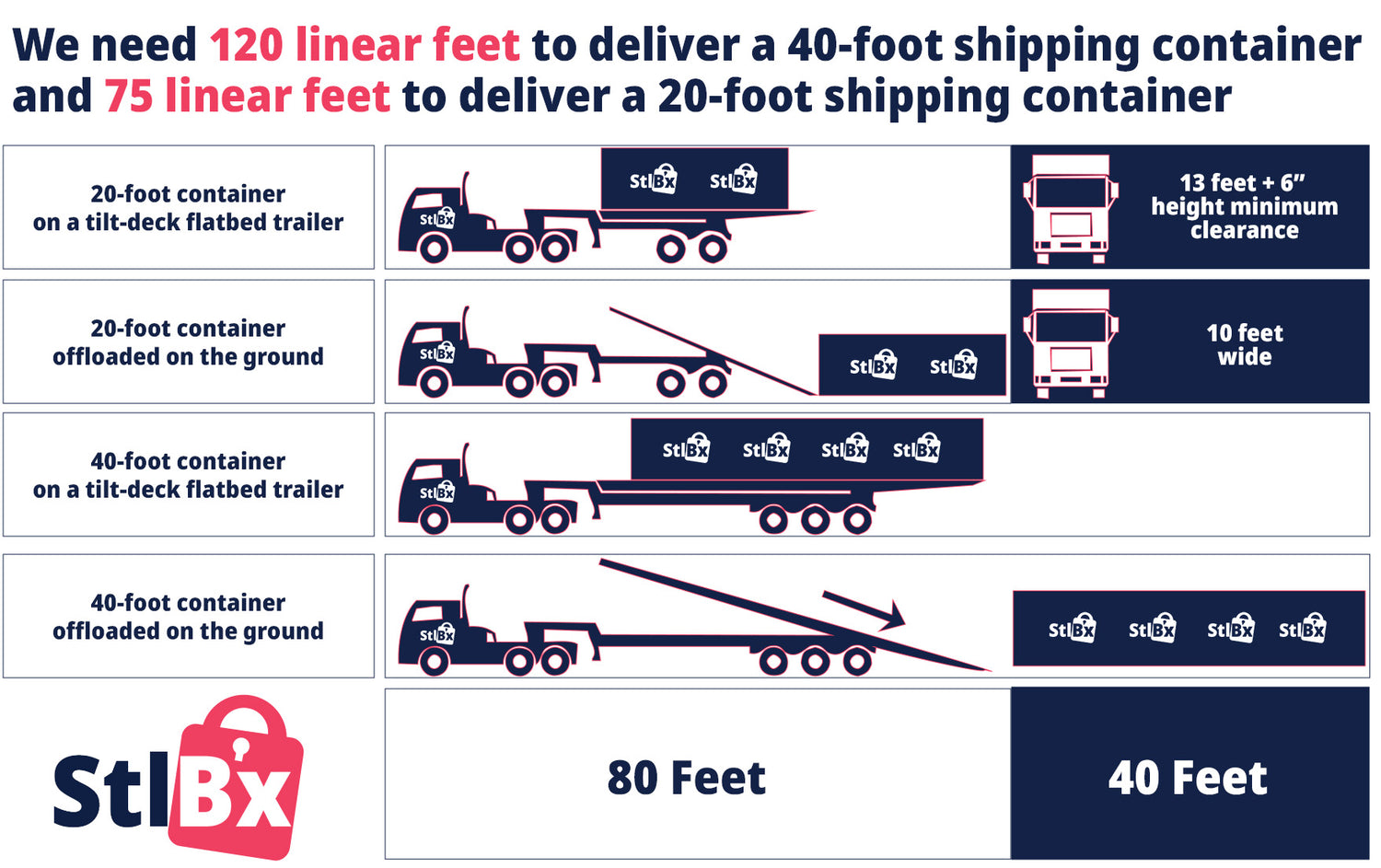 Delivery Guide
Please make sure to take delivery into consideration when ordering your shipping container.
We deliver by tilt-deck flatbed trucks. That means we load the containers onto a truck, back into the space where you'd like us to place and then we tilt the deck of our trailer or truck up and slide it off the back.
Check out the Stlbx complete shipping container delivery guide for more information on what to expect when your shipping container arrives.
shipping container delivery guide
We deliver on all levels.
Shipping

Delivery rates are as follows:
10' Standard Height - $95 per hour + 1 hour loading and offloading
20' Standard Height - $115 per hour + 1 hour for loading and offloading.
40' Standard Height - $145 per hour + 1 hour for loading and offloading.
40' High Cube - $145 per hour + 1.5 hours loading and offloading.

Tolls, ferry costs and weather or traffic delays are not included and are the responsibility of the buyer.

Returns

StlBx offers a one-year guarantee on all of it's products excluding items labelled "As-Is".

In the unlikely event that a container leaks, StlBx will repair the leak or pay to have it repaired within one year of the date of purchase. StlBx does not take any responsbility for leaks, flooding, condensation, mould or mildew buildup that could occur in a shipping container. It is the responsibility of the buyer to monitor, inspect and insure the goods or property within their shipping container. Under no circumstances will StlBx pay to replace or repair any items stored inside any shipping container bought, leased or rented from StlBx.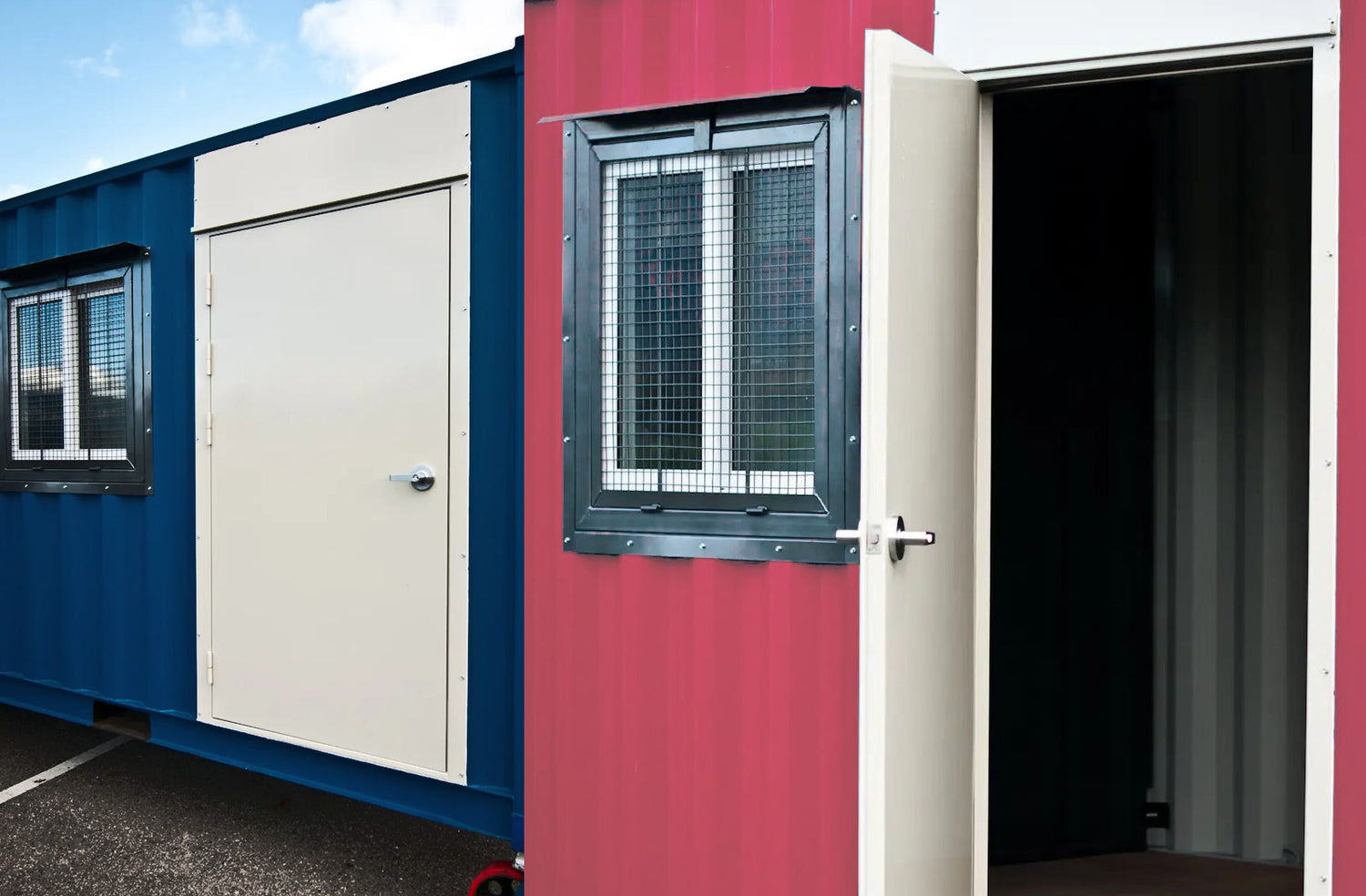 DIY Shipping Container Building Parts (no welding needed)
Not everyone is a welder and that's ok. If you can drill a hole, turn a screw, seal a gap and admire your work, you are just the right kind of person to do you own shipping container modifications.
Stlbx.ca has wide variety of high-quality parts, materials, equipment and accessories specifically designed for shipping container projects like yours.
Everything you could ever need to build really cool, cost effective shipping container projects right here in our online store.
Get more out of your space with the StlBx Shelf System
Looking for shelving ideas?
The new Stlbx Shelf System installs in less than two minutes, requires no welding, screws or drilling and can hold up to 2000 lbs.

Order yours today :)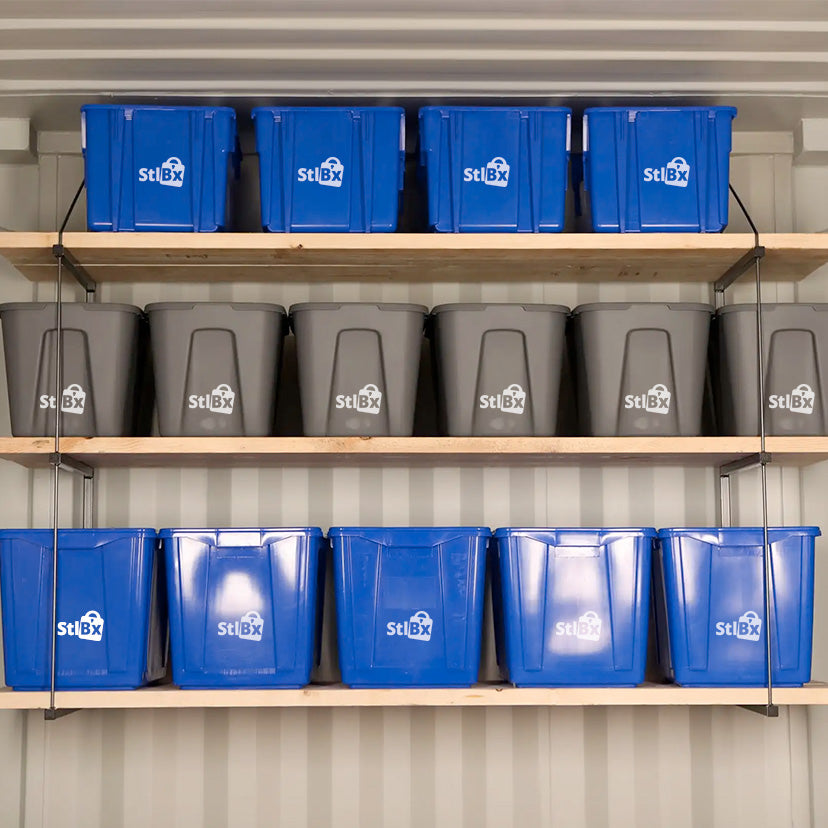 Stlbx Ez Shelf (shelving/lumber not included)
Regular price
$120.00 CAD
Sale price
$95.99 CAD
Unit price
per
Sale
Sold out
Share
View full details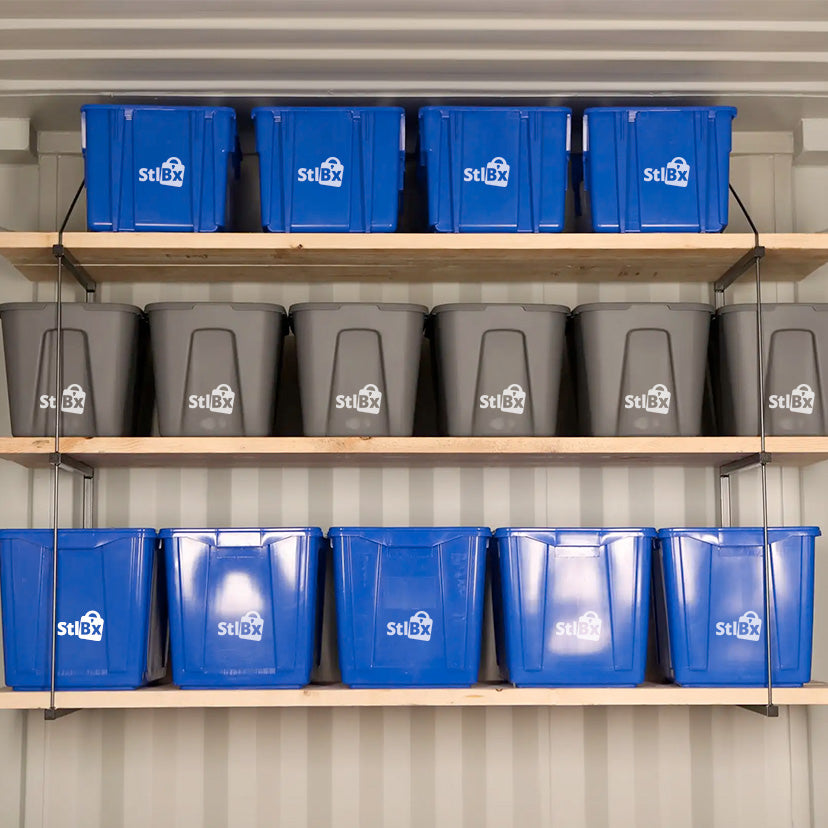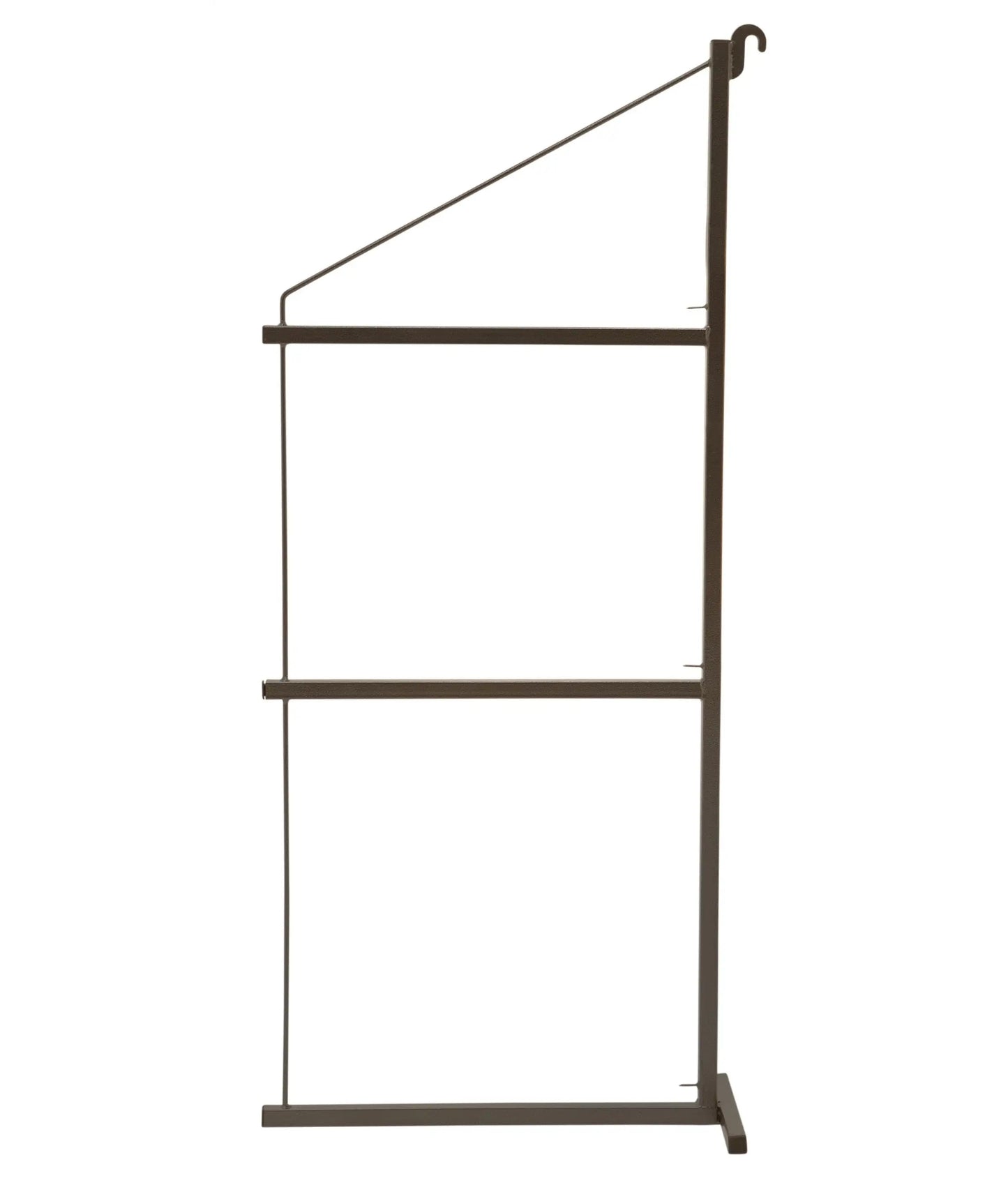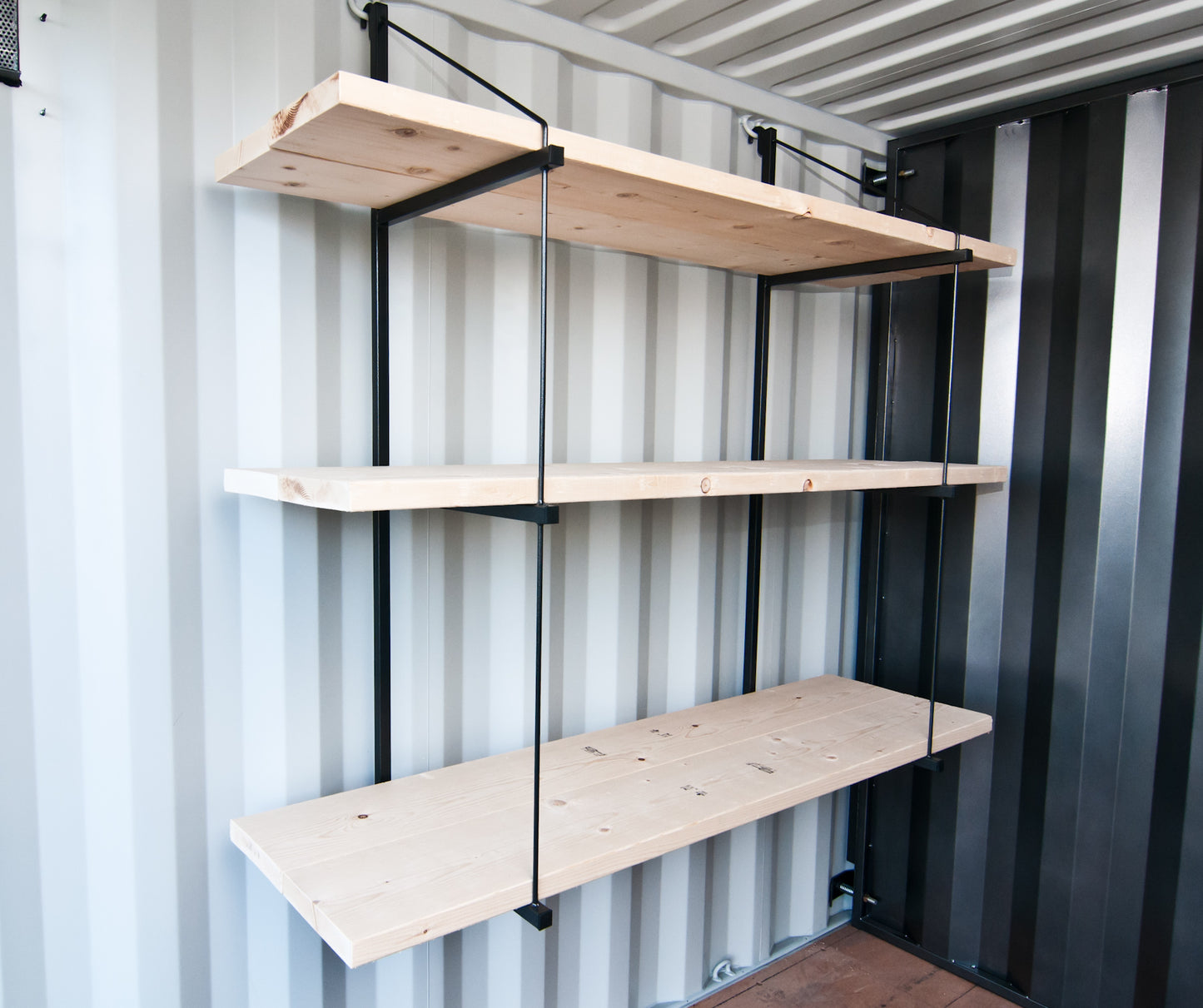 Shipping Container Grade Overview
New shipping containers (otu): Technically, a new shipping container is used one time. That's because all containers are made in China and then shipped here to North America.
One-time-use containers have made a trip on a container ship and as such, they have some minor scratches, dents, bumps and dings.
Cargo Worthy Shipping Containers (cw): Any container that isn't new or one-time-use is technically, considered to be Cargo Worthy but the most common Cargo Worthy containers are between 8-14 years old and have been rigously used and abused during this time. Expect a cargo worthy shipping container to be visually ugly but functionally sound. This means they have great doors, floors, walls and ceilings. There should be no protrusions and the container should have the ability to be fully sealed with less that 15% total rust coverage.
Wind and Water Tight Shipping Containers (wwt): As a shipping container ages and reaches the end of it's life as an international transport device, it becomes degraded to wwt status. This means that while it's still able to be completely sealed, it has been rejected by a certified marine inspector to be renewed as an international transport device and is no longer marine worthy.