Regular price
$9,000.00 CAD
Regular price
$9,500.00 CAD
Sale price
$9,000.00 CAD
Unit price
per
Sale
Sold out
If you are hunting for a big beast of a storage unit, meet our new 40' High Cube Shipping Containers. These corten steel monsters are designed to carry over 60,000 lbs and last a quarter century or more in even the harshest conditions. 
Key Features:
Ample Storage Space: With a length of 40 feet and 9'6" tall, these containers provide generous storage capacity, making them suitable for a wide range of applications.

Weather-Resistant: Built to withstand the unpredictable Canadian climate, our high cube container is constructed from corten steel, ensuring supreme resistance to rust and corrosion for up to 25 years. 

Easy Access: The double cargo doors at one end of the container allow for convenient loading and unloading of goods, ensuring smooth operations.

Versatility: This container is perfect for various purposes, including shipping, on-site storage, or customized mobile offices or workshops. 

Secure Locking Mechanism: Your possessions are safe and secure with our dependable locking system, offering peace of mind against theft and unauthorized access. 
Specifications:
Size: 40' x 8' x 9'6" (L x W x H)
Material: Corten Steel
Doors: Double Cargo Doors
Built to Brave the Elements: Rust and Corrosion Resistant
Where to Find It: Kamloops, BC, Canada
Why Choose Our 40' High Cube Shipping Container:
Space, Space, and More Space: No need to play Tetris with your belongings; we've got space for everything.
Built Tough: Designed to take a beating on ships while being loaded with 60 tons or more and keep on going.
Customize It: Let your imagination run wild with all the ways you can use it.
Safety First: Shipping container doors are surprisingly easy to break into without steel security lock boxes. These units have them built in at the manufacturer level to prevent theft. 
Bang for Your Buck: Competitive pricing that won't break the bank.
Share
View full details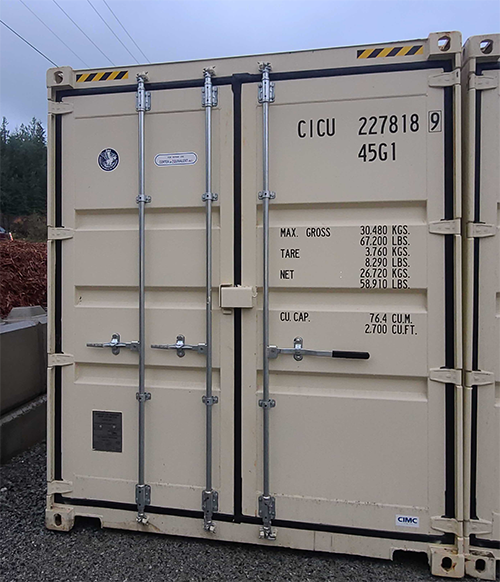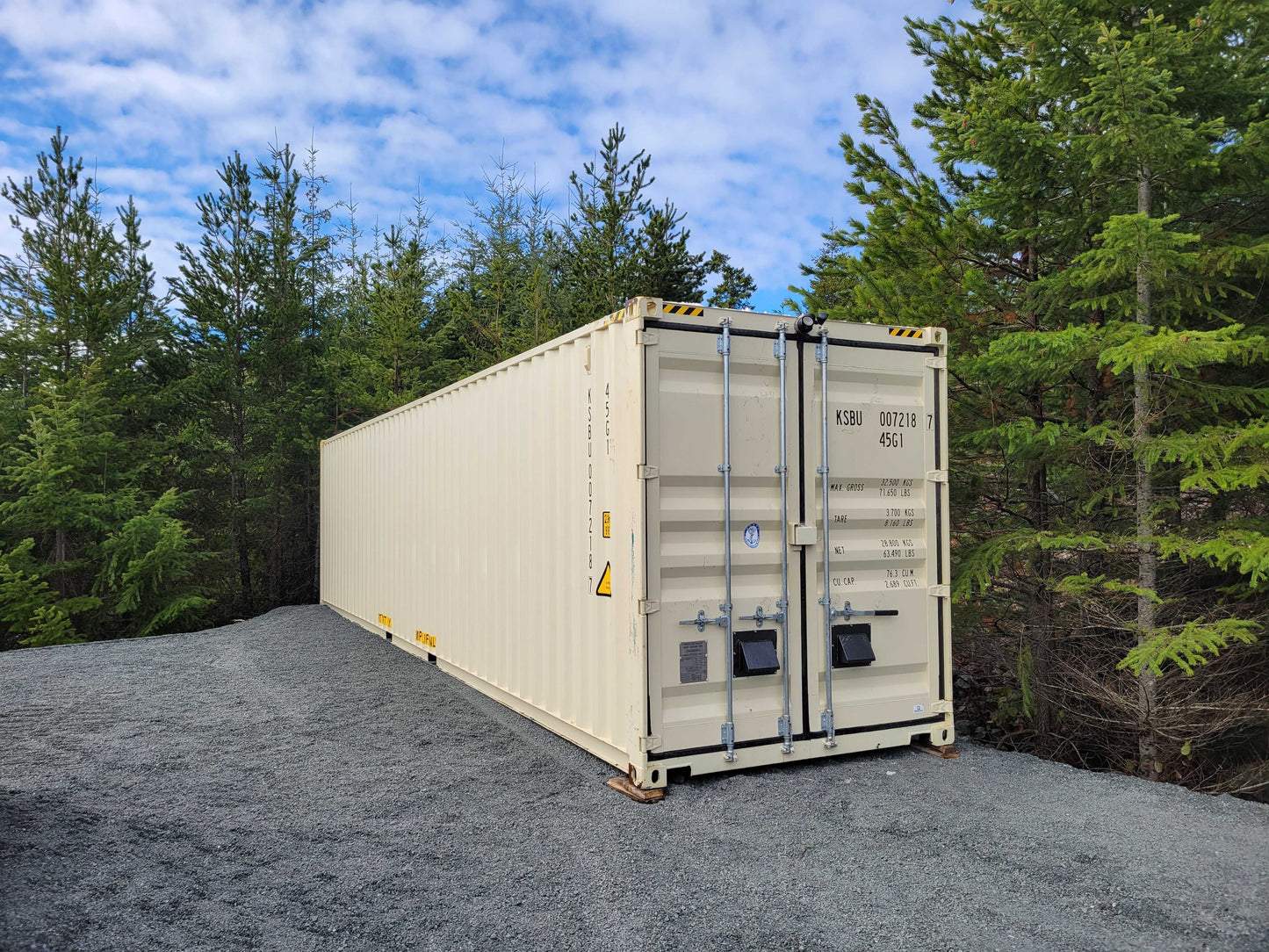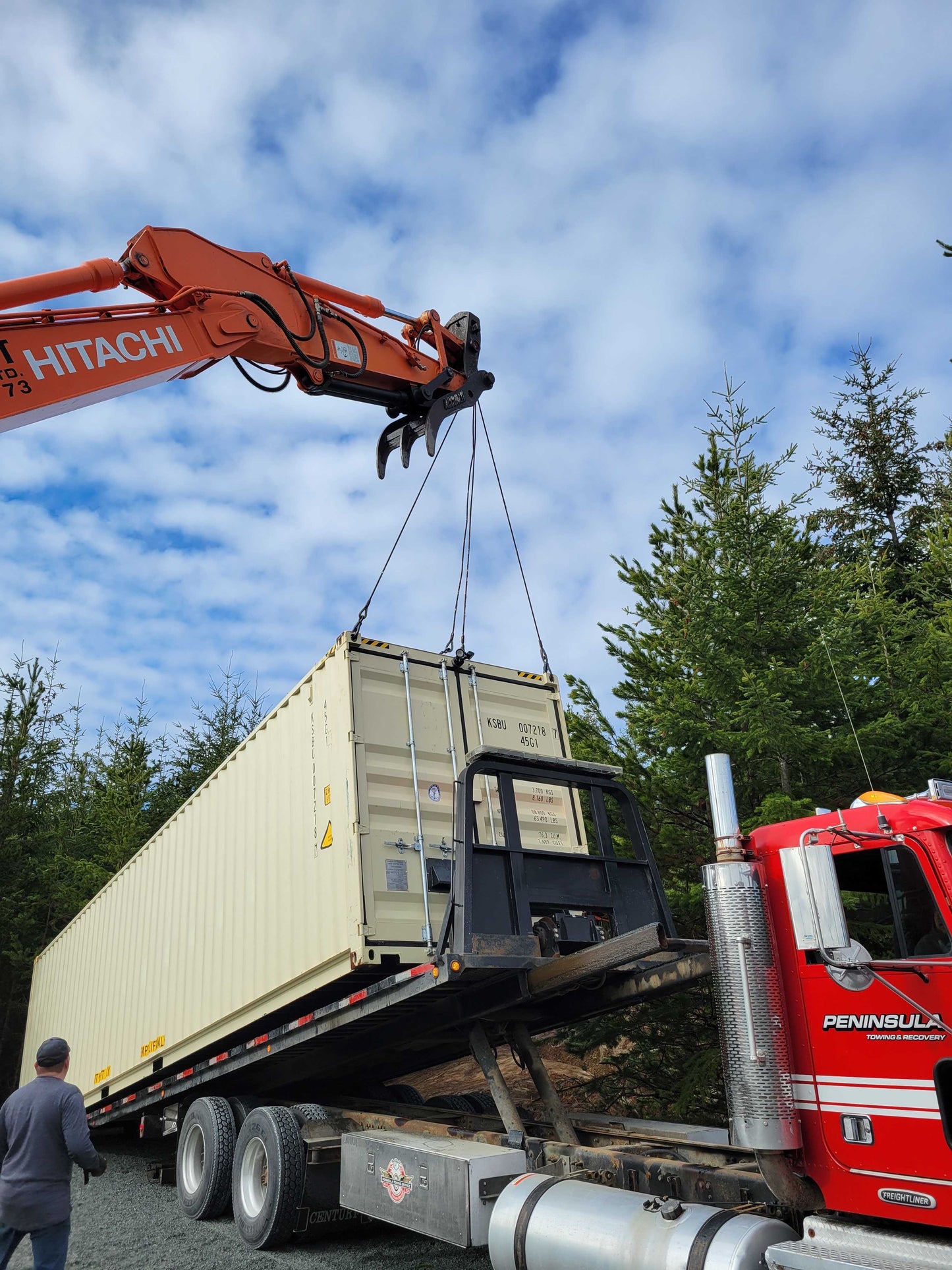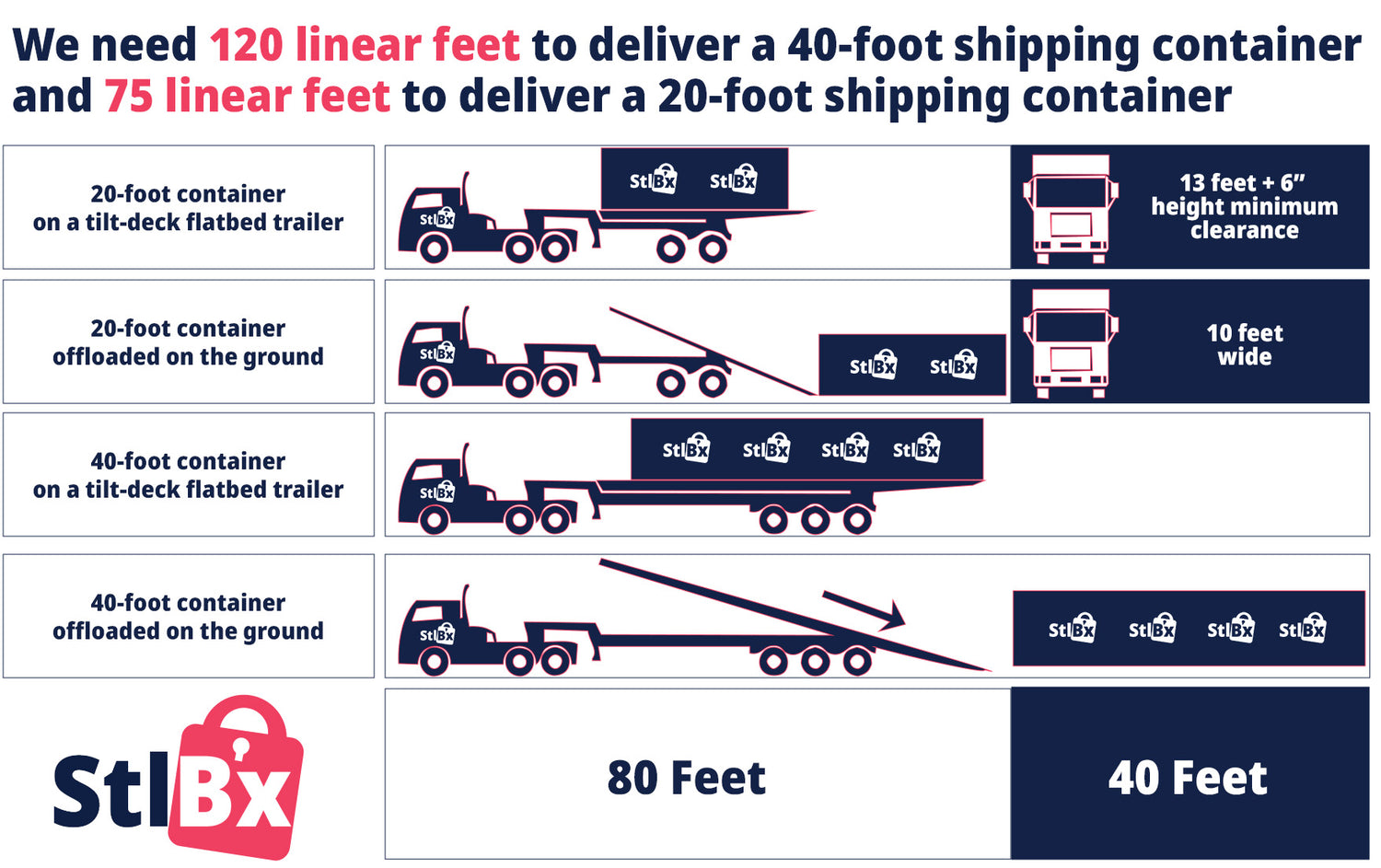 Delivery Guide
Please make sure to take delivery into consideration when ordering your shipping container.
We deliver by tilt-deck flatbed trucks. That means we load the containers onto a truck, back into the space where you'd like us to place and then we tilt the deck of our trailer or truck up and slide it off the back.
Check out the Stlbx complete shipping container delivery guide for more information on what to expect when your shipping container arrives.
shipping container delivery guide
We deliver on all levels.
Shipping

Delivery rates are as follows:
10' Standard Height - $95 per hour + 1 hour loading and offloading
20' Standard Height - $115 per hour + 1 hour for loading and offloading.
40' Standard Height - $145 per hour + 1 hour for loading and offloading.
40' High Cube - $145 per hour + 1.5 hours loading and offloading.

Tolls, ferry costs and weather or traffic delays are not included and are the responsibility of the buyer.

Returns

StlBx offers a one-year guarantee on all of it's products excluding items labelled "As-Is".

In the unlikely event that a container leaks, StlBx will repair the leak or pay to have it repaired within one year of the date of purchase. StlBx does not take any responsbility for leaks, flooding, condensation, mould or mildew buildup that could occur in a shipping container. It is the responsibility of the buyer to monitor, inspect and insure the goods or property within their shipping container. Under no circumstances will StlBx pay to replace or repair any items stored inside any shipping container bought, leased or rented from StlBx.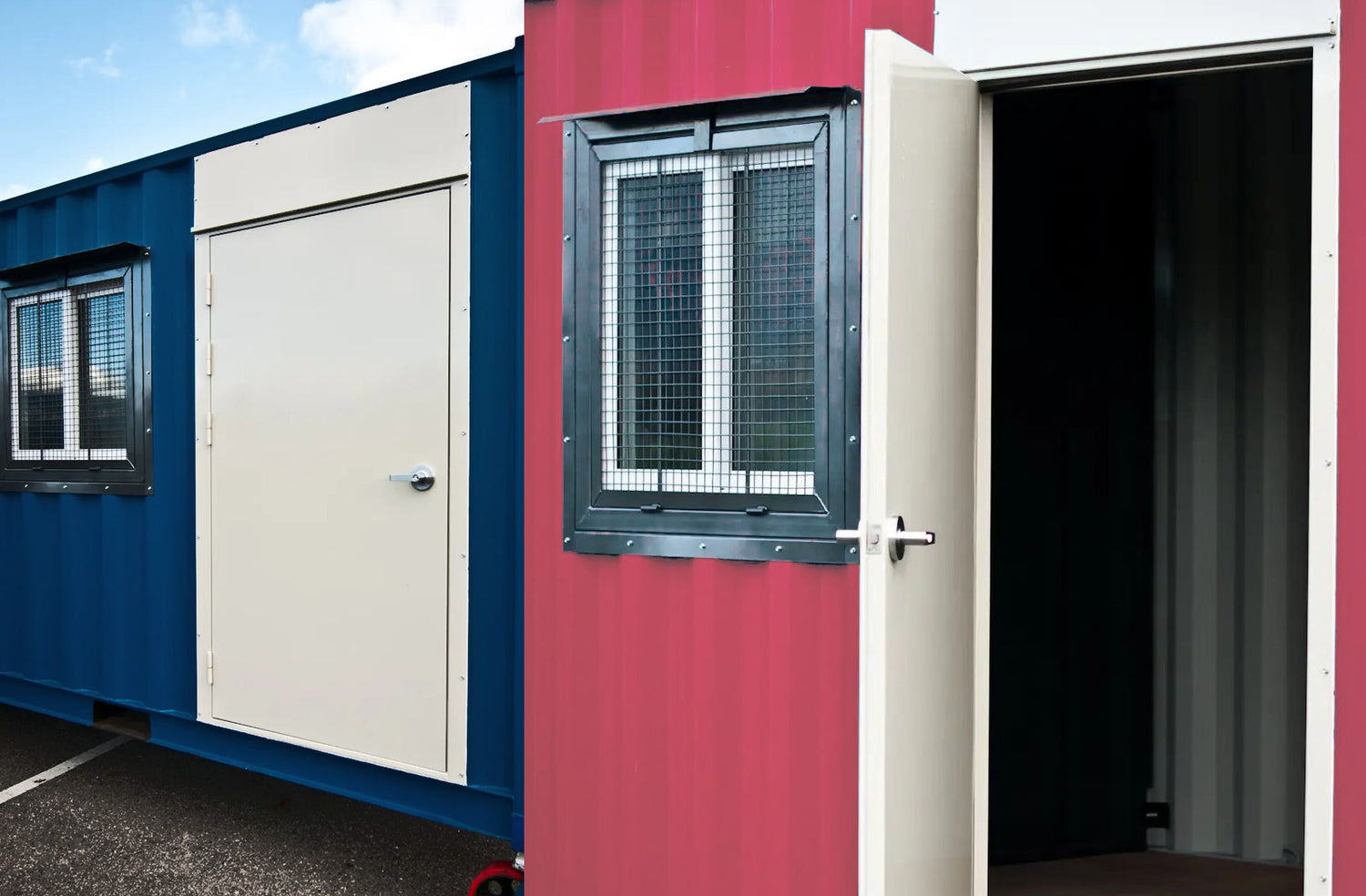 DIY Shipping Container Building Parts (no welding needed)
Not everyone is a welder and that's ok. If you can drill a hole, turn a screw, seal a gap and admire your work, you are just the right kind of person to do you own shipping container modifications.
Stlbx.ca has wide variety of high-quality parts, materials, equipment and accessories specifically designed for shipping container projects like yours.
Everything you could ever need to build really cool, cost effective shipping container projects right here in our online store.
Get more out of your space with the StlBx Shelf System
Looking for shelving ideas?
The new Stlbx Shelf System installs in less than two minutes, requires no welding, screws or drilling and can hold up to 2000 lbs.

Order yours today :)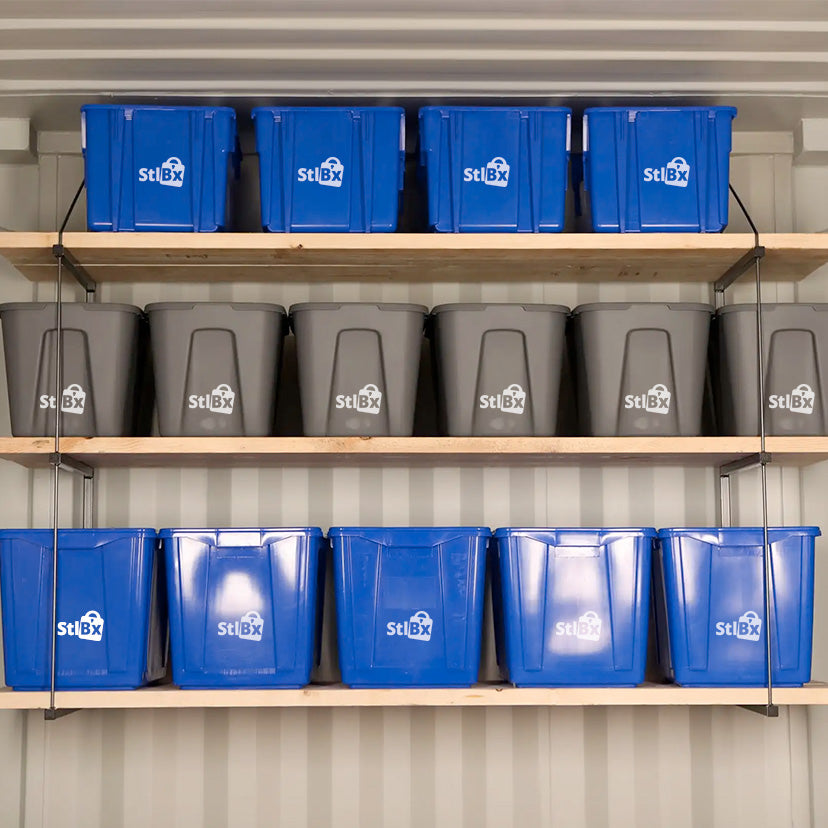 Stlbx Ez Shelf (shelving/lumber not included)
Regular price
$120.00 CAD
Sale price
$95.99 CAD
Unit price
per
Sale
Sold out
Share
View full details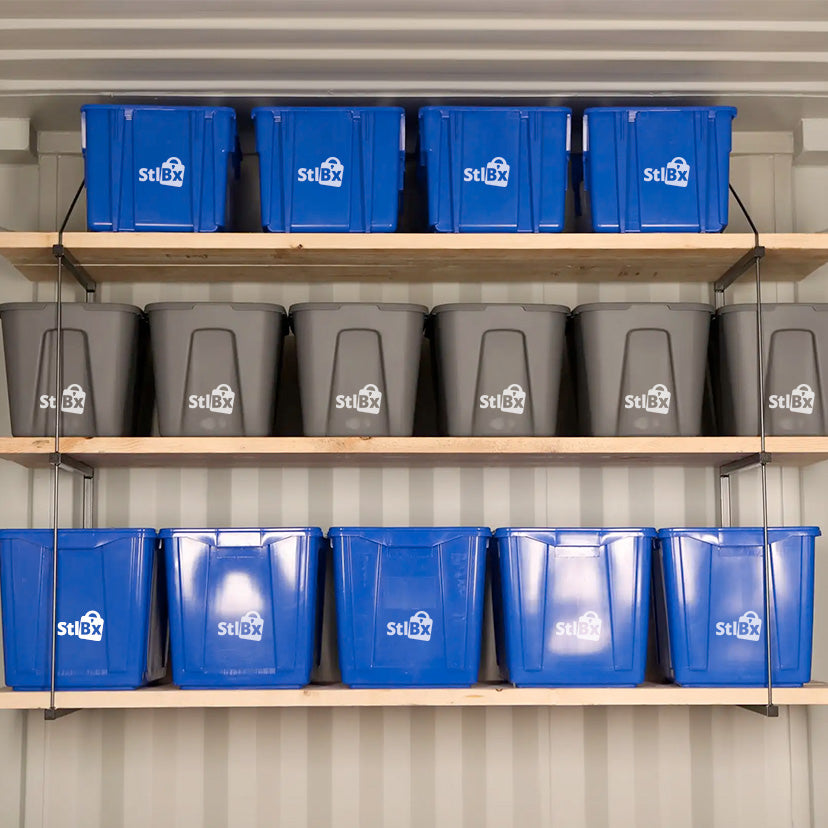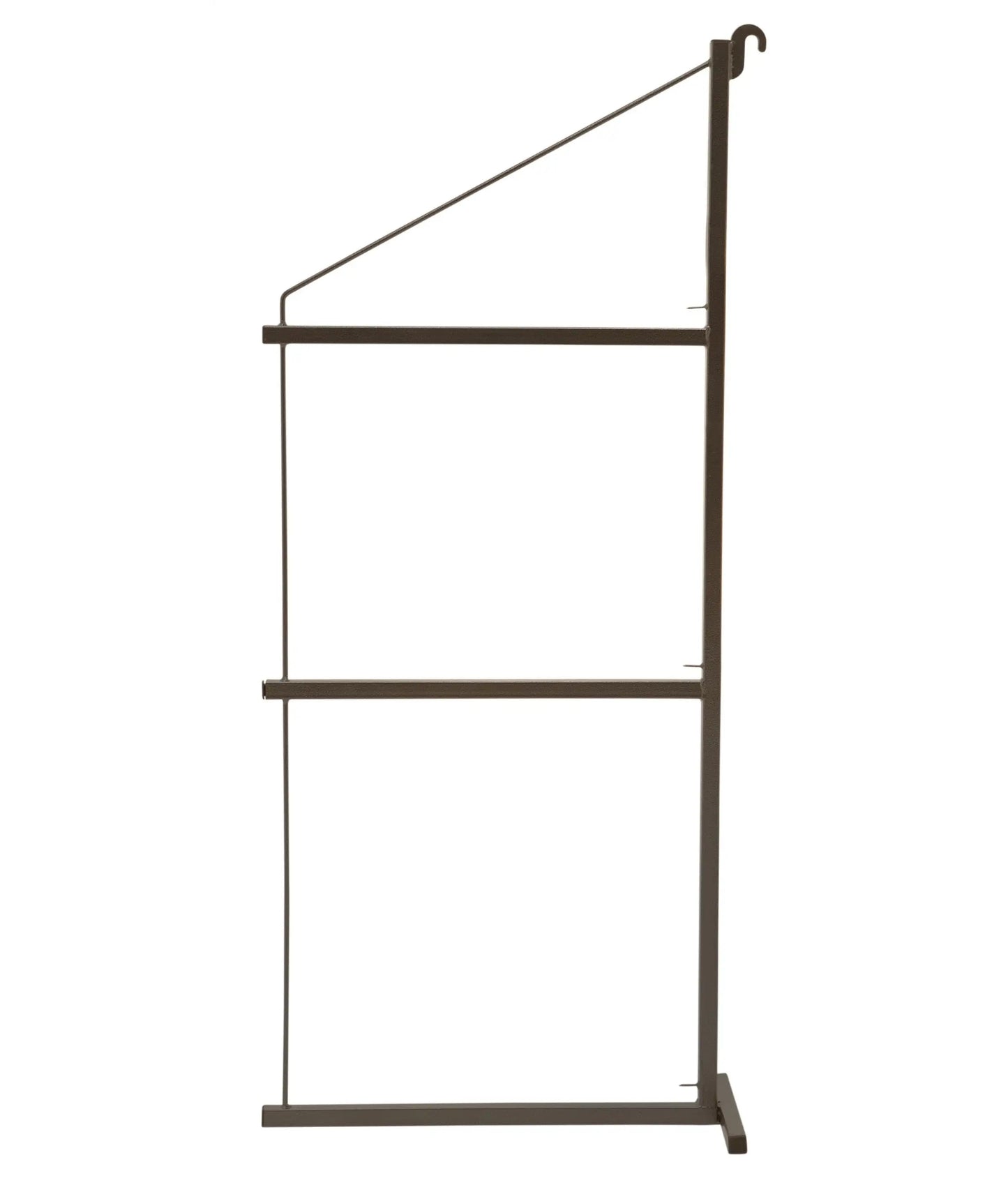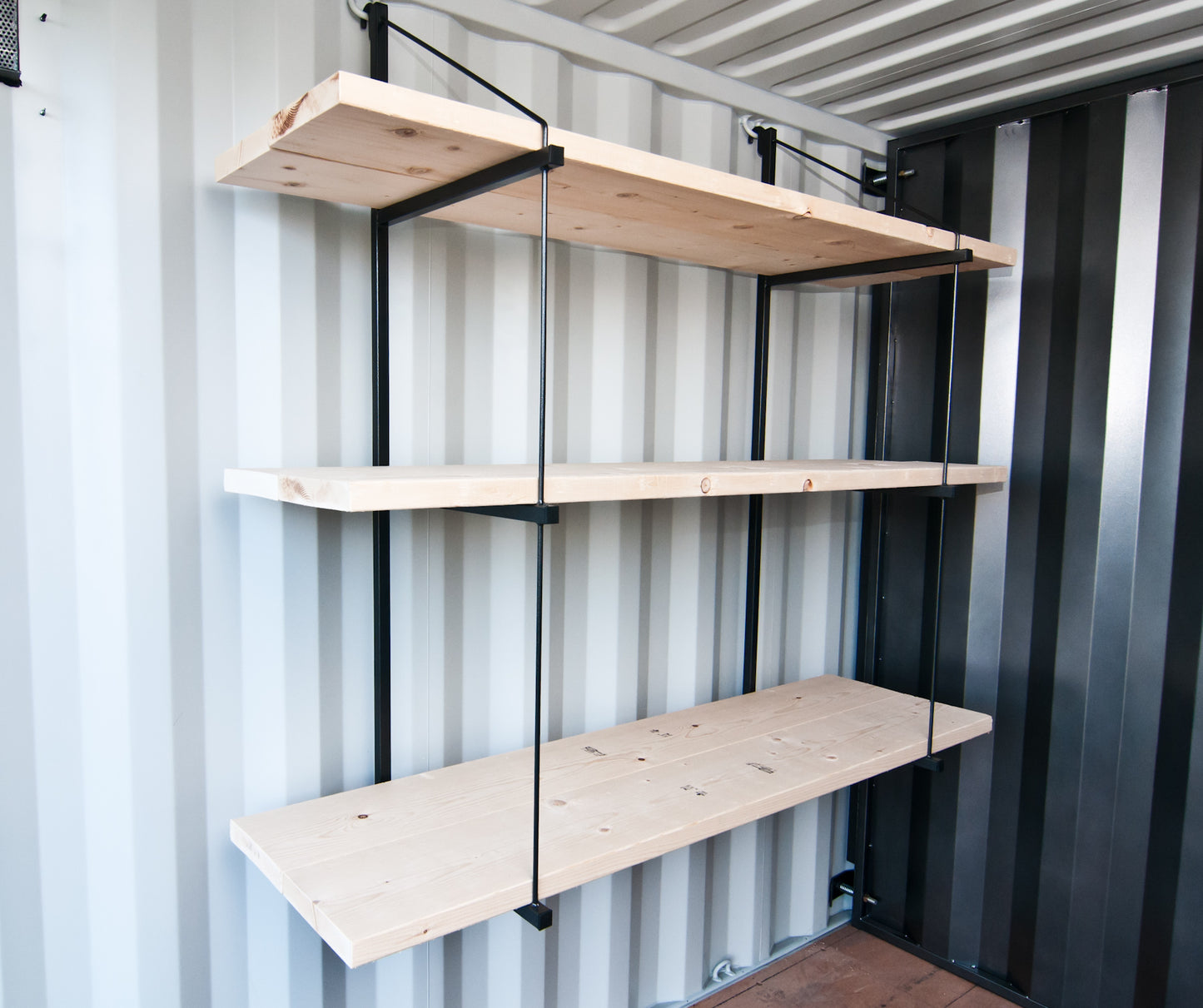 Shipping Container Grade Overview
New shipping containers (otu): Technically, a new shipping container is used one time. That's because all containers are made in China and then shipped here to North America.
One-time-use containers have made a trip on a container ship and as such, they have some minor scratches, dents, bumps and dings.
Cargo Worthy Shipping Containers (cw): Any container that isn't new or one-time-use is technically, considered to be Cargo Worthy but the most common Cargo Worthy containers are between 8-14 years old and have been rigously used and abused during this time. Expect a cargo worthy shipping container to be visually ugly but functionally sound. This means they have great doors, floors, walls and ceilings. There should be no protrusions and the container should have the ability to be fully sealed with less that 15% total rust coverage.
Wind and Water Tight Shipping Containers (wwt): As a shipping container ages and reaches the end of it's life as an international transport device, it becomes degraded to wwt status. This means that while it's still able to be completely sealed, it has been rejected by a certified marine inspector to be renewed as an international transport device and is no longer marine worthy.