Regular price
Sale price
$25.00 CAD
Unit price
per
Sale
Sold out
How often do you get the opportunity to maximize your brand's visibility and create a lasting impression while creating a valuable marketing asset with incredible depreciation value? STLBX Custom Vinyl Decals and Stickers are designed exclusively for shipping containers and offer a powerful solution to transform your container into a portable advertisement, effectively promoting your business wherever it goes.
At STLBX, we understand the importance of standing out in today's competitive market. That's why we offer a range of options to help you create eye-catching and personalized designs that reflect your brand identity. Whether you want to showcase your logo, display captivating graphics, or convey a specific message, our custom decals are the perfect solution.
Key Features:
Durable and Weather-Resistant: Our decals are made from premium vinyl materials, ensuring exceptional durability and resistance to the elements. They can withstand harsh weather conditions, UV rays, and general wear and tear, maintaining their vibrant appearance for years.

Customized Designs: Every business is unique; your shipping container should reflect that individuality. Our talented design team works closely with you to create bespoke decals that effectively capture your brand essence and convey your desired message.

Easy Application and Removal: Installing our decals is a breeze, thanks to their user-friendly adhesive backing. They can be easily applied to any smooth surface of your shipping container. Additionally, removing or replacing them leaves no residue or damage behind, ensuring a hassle-free experience.

Versatility: Our decals are not only suitable for shipping containers but can also be used on a variety of other surfaces, such as vehicles, windows, walls, and more. This versatility allows you to expand your advertising reach beyond just containers.

Cost-Effective Advertising: Our custom decals provide a highly cost-effective solution compared to traditional advertising methods, such as billboards or print media. Turning your shipping container into a moving billboard allows you to reach a wide audience while minimizing your marketing expenses.

Increased Brand Exposure: With your custom decals prominently displayed on your shipping container, your brand gains visibility in various locations. Whether your container is stationed at a port, travelling on highways, or parked at a busy commercial area, it becomes a mobile advertisement that captures attention and generates brand awareness.

Turn your storage liability into an asset: You may or may not have read Rich Dad Poor Dad, but if you have, you'll quickly realize that transforming your shipping container into a marketing tool is smart. By adding branding and using your shipping container to generate awareness, you turn your monthly storage liability into a multipurpose asset for your business. Your business will also benefit from increased depreciation tax benefits as a Class 8 depreciable asset in Canada. 
Take your branding efforts to the next level with STLBX Custom Vinyl Decals and Stickers for shipping containers. Stand out from the competition, make a statement, and turn your container into a powerful advertising tool. Contact us today to discuss your design ideas and bring your vision to life. Let your brand travel the world with STLBX!
Share
View full details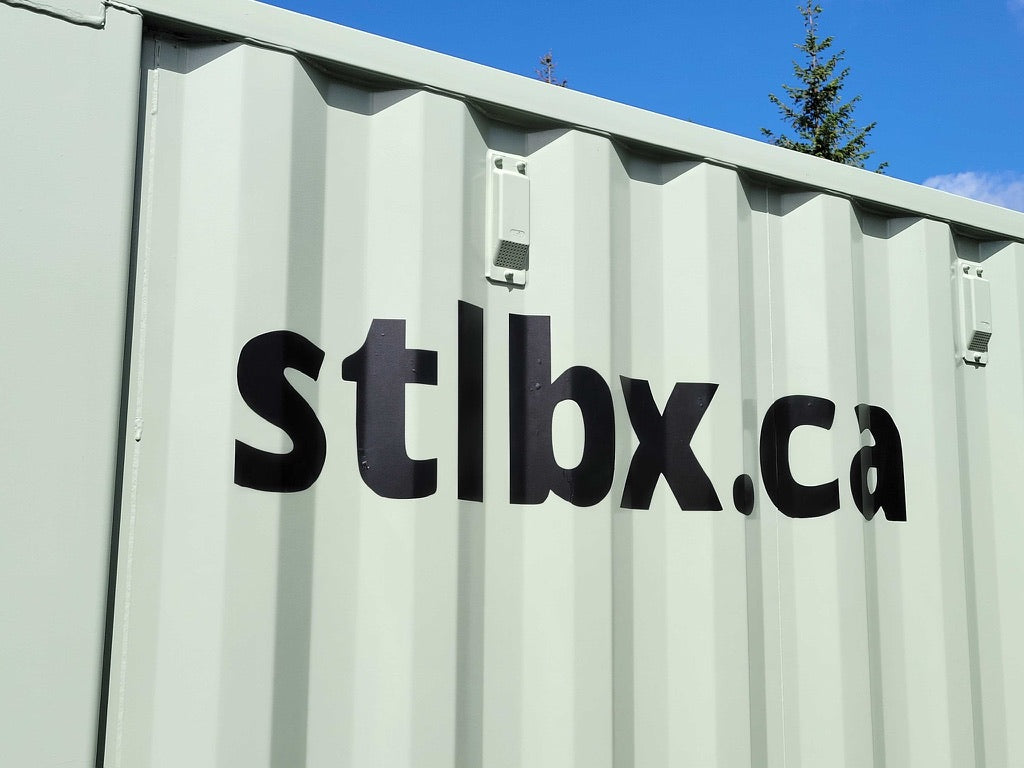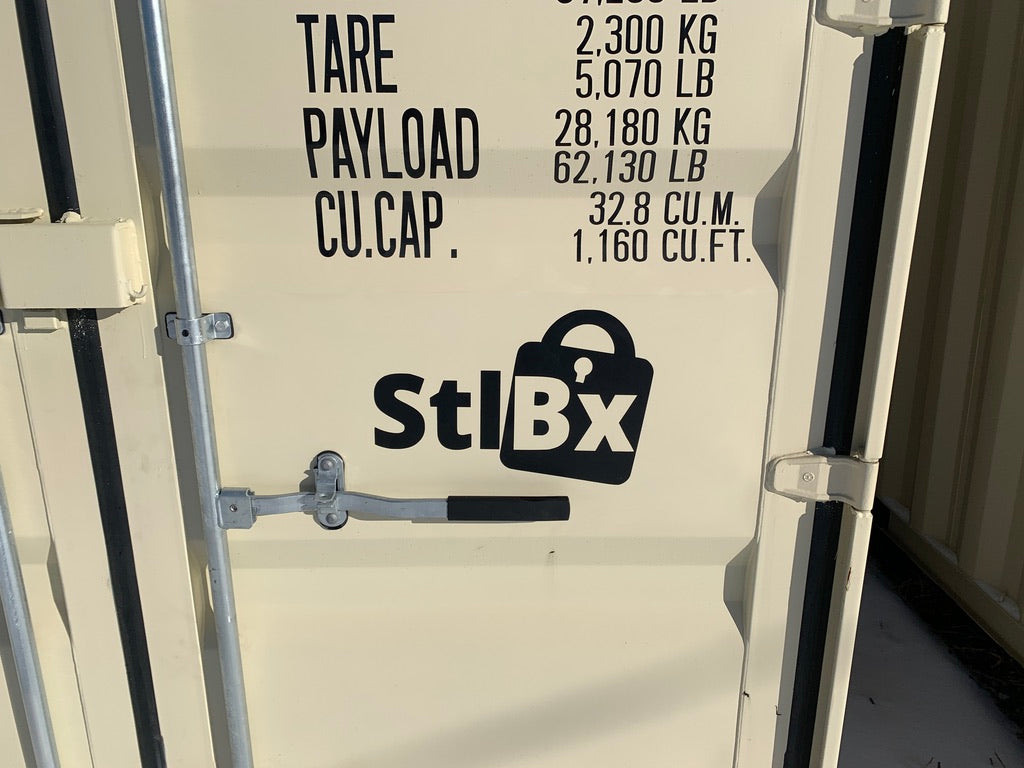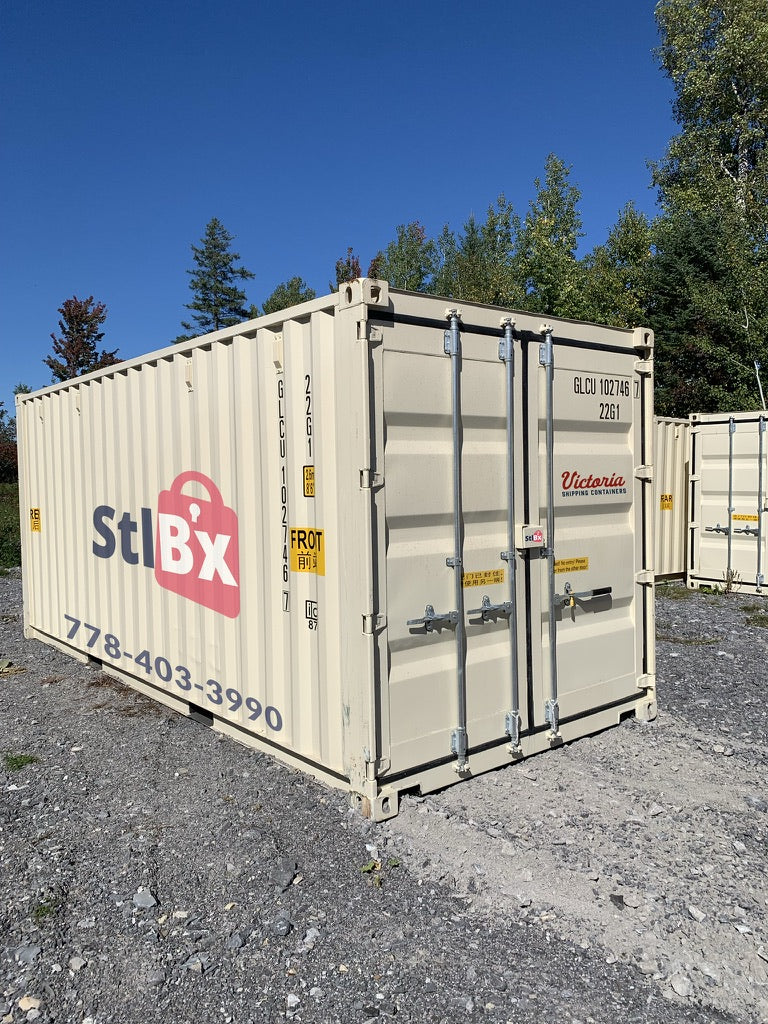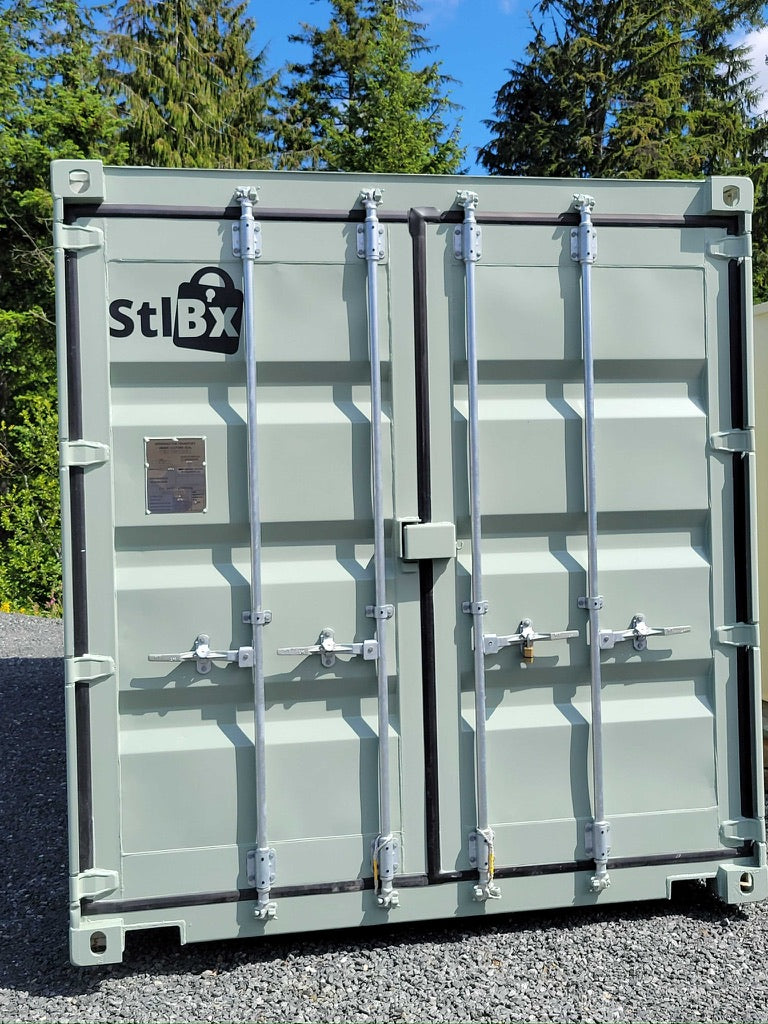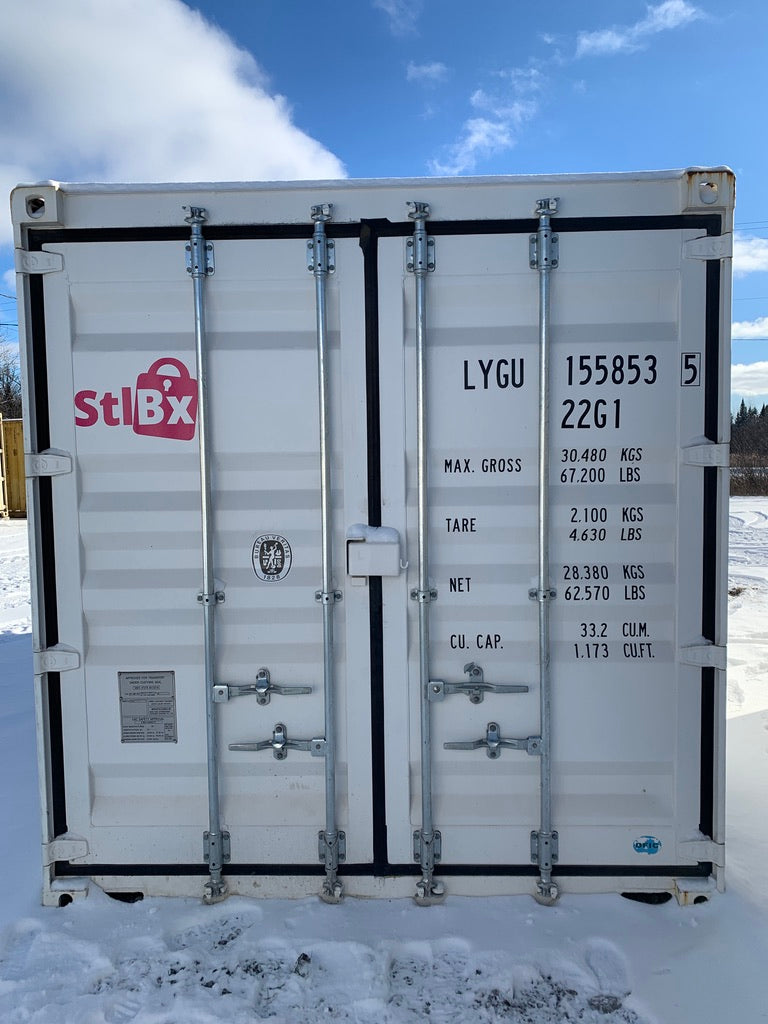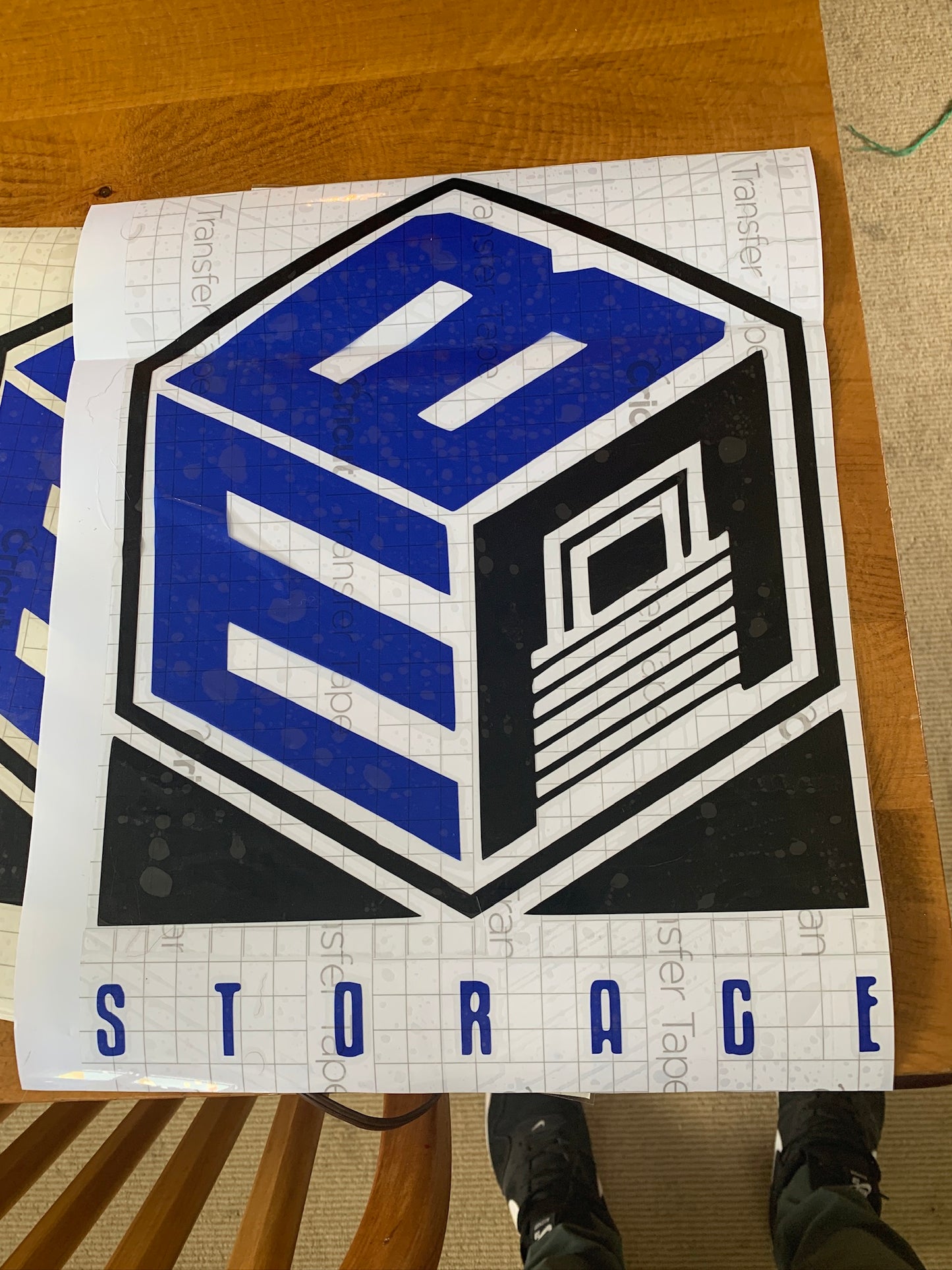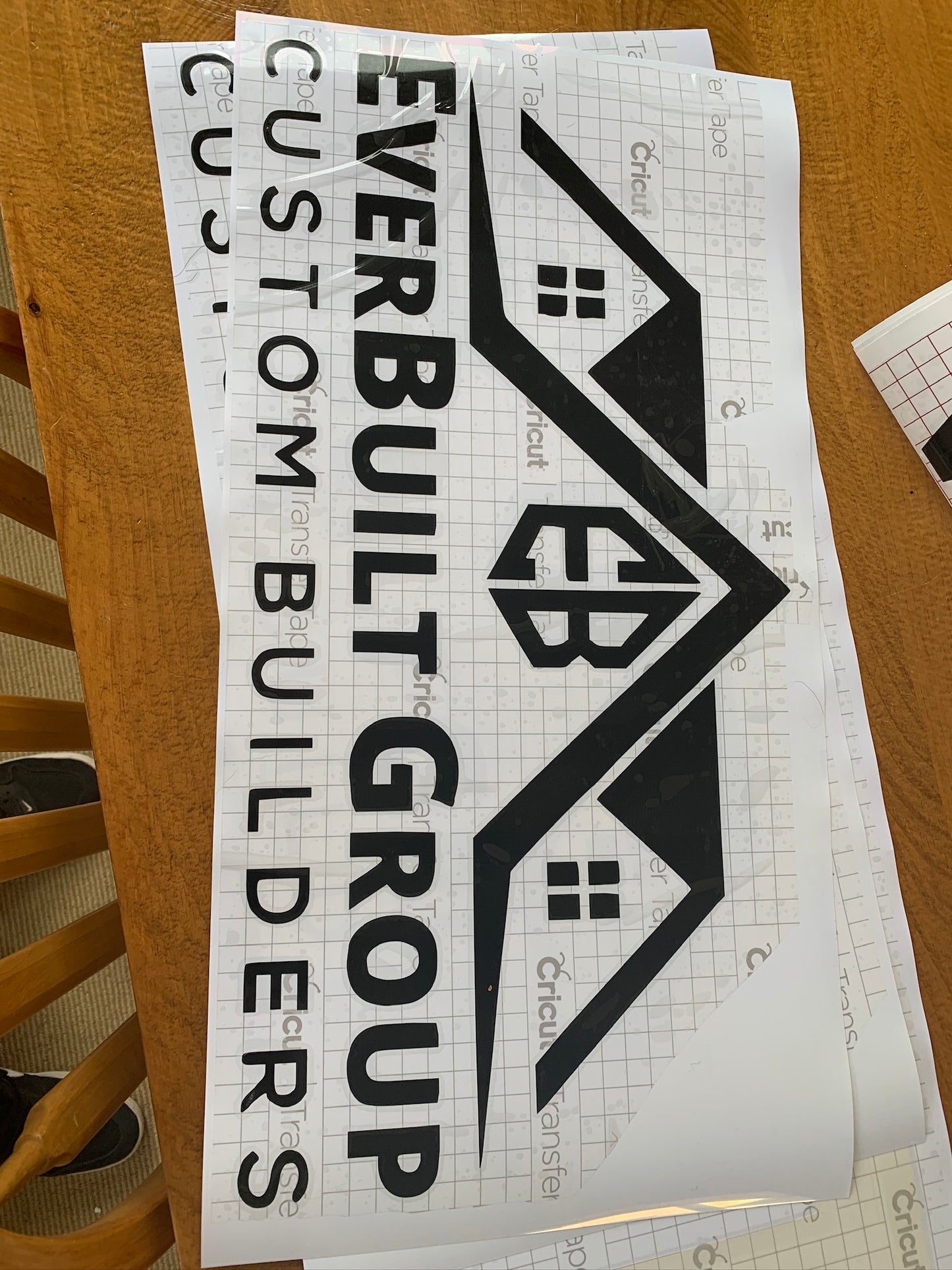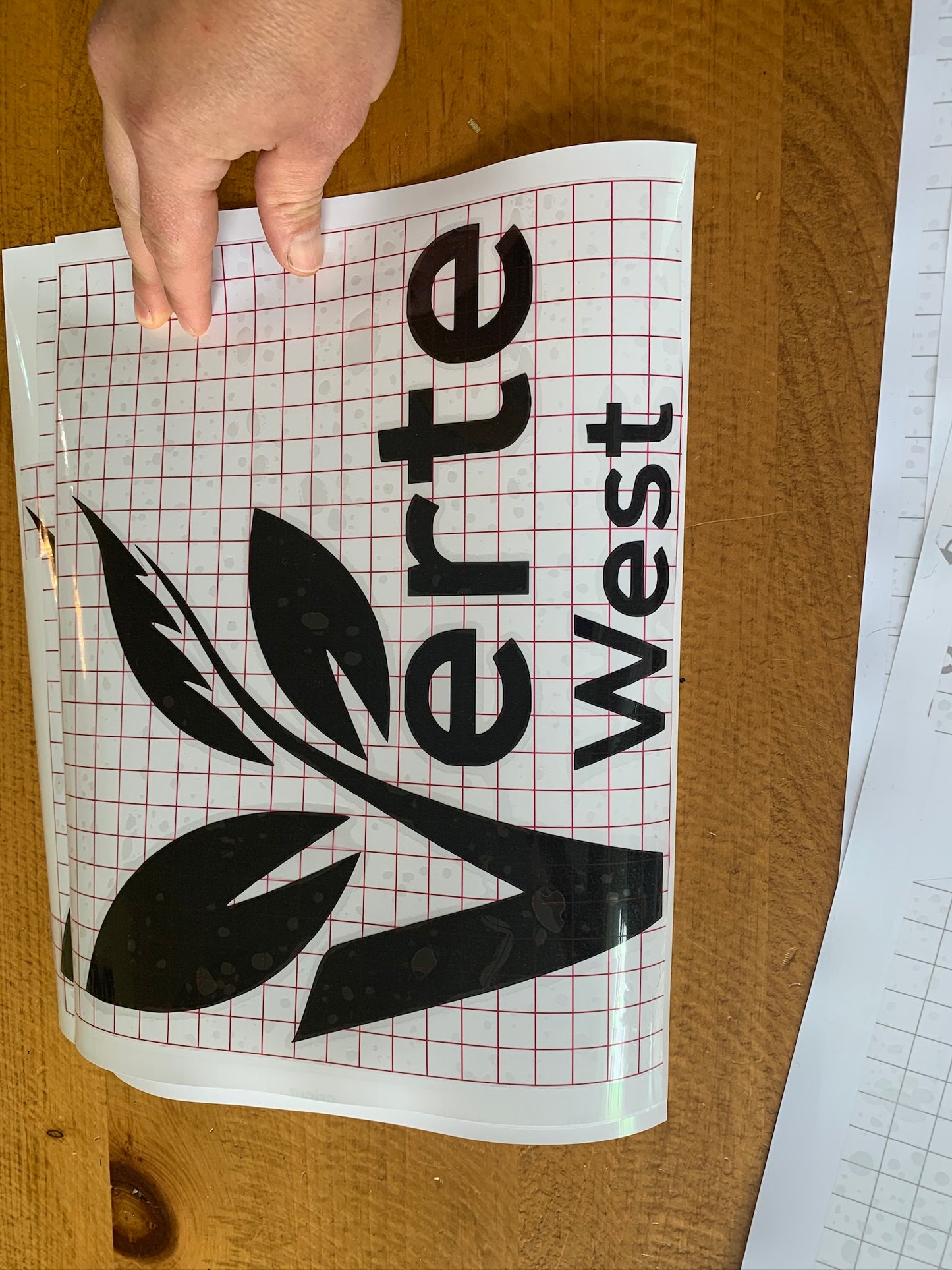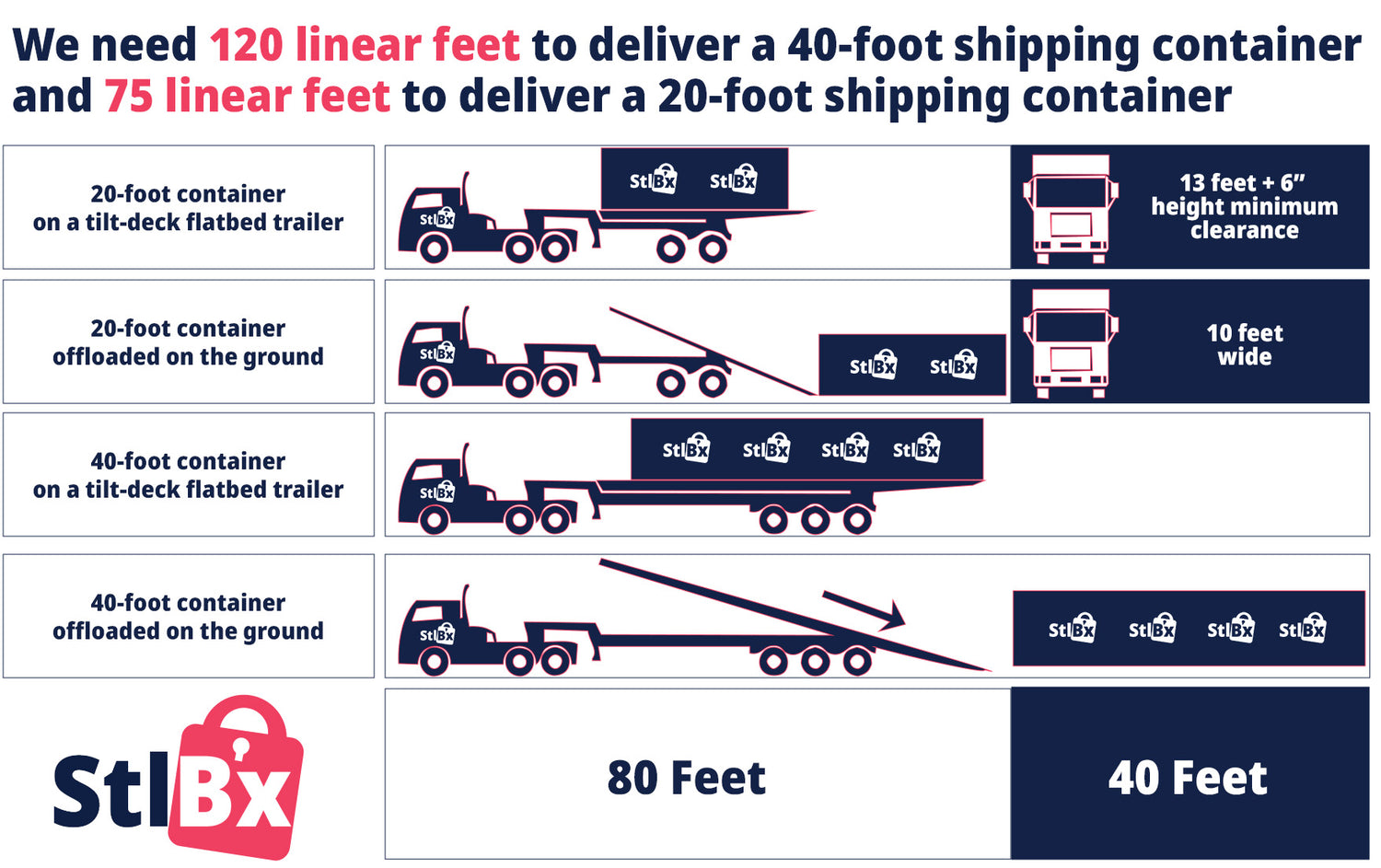 Delivery Guide
Please make sure to take delivery into consideration when ordering your shipping container.
We deliver by tilt-deck flatbed trucks. That means we load the containers onto a truck, back into the space where you'd like us to place and then we tilt the deck of our trailer or truck up and slide it off the back.
Check out the Stlbx complete shipping container delivery guide for more information on what to expect when your shipping container arrives.
shipping container delivery guide
We deliver on all levels.
Shipping

Delivery rates are as follows:
10' Standard Height - $95 per hour + 1 hour loading and offloading
20' Standard Height - $115 per hour + 1 hour for loading and offloading.
40' Standard Height - $145 per hour + 1 hour for loading and offloading.
40' High Cube - $145 per hour + 1.5 hours loading and offloading.

Tolls, ferry costs and weather or traffic delays are not included and are the responsibility of the buyer.

Returns

StlBx offers a one-year guarantee on all of it's products excluding items labelled "As-Is".

In the unlikely event that a container leaks, StlBx will repair the leak or pay to have it repaired within one year of the date of purchase. StlBx does not take any responsbility for leaks, flooding, condensation, mould or mildew buildup that could occur in a shipping container. It is the responsibility of the buyer to monitor, inspect and insure the goods or property within their shipping container. Under no circumstances will StlBx pay to replace or repair any items stored inside any shipping container bought, leased or rented from StlBx.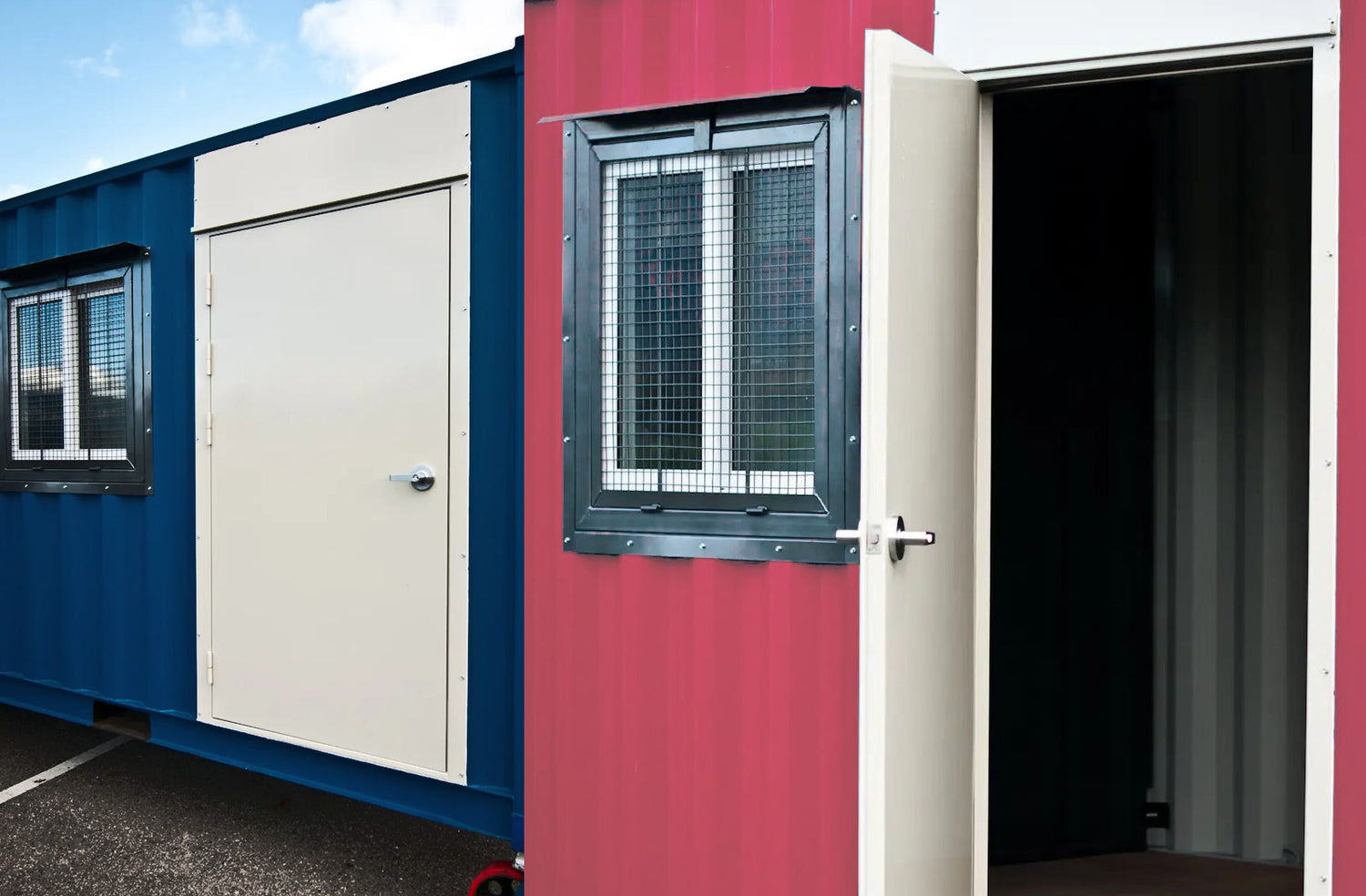 DIY Shipping Container Building Parts (no welding needed)
Not everyone is a welder and that's ok. If you can drill a hole, turn a screw, seal a gap and admire your work, you are just the right kind of person to do you own shipping container modifications.
Stlbx.ca has wide variety of high-quality parts, materials, equipment and accessories specifically designed for shipping container projects like yours.
Everything you could ever need to build really cool, cost effective shipping container projects right here in our online store.
Get more out of your space with the StlBx Shelf System
Looking for shelving ideas?
The new Stlbx Shelf System installs in less than two minutes, requires no welding, screws or drilling and can hold up to 2000 lbs.

Order yours today :)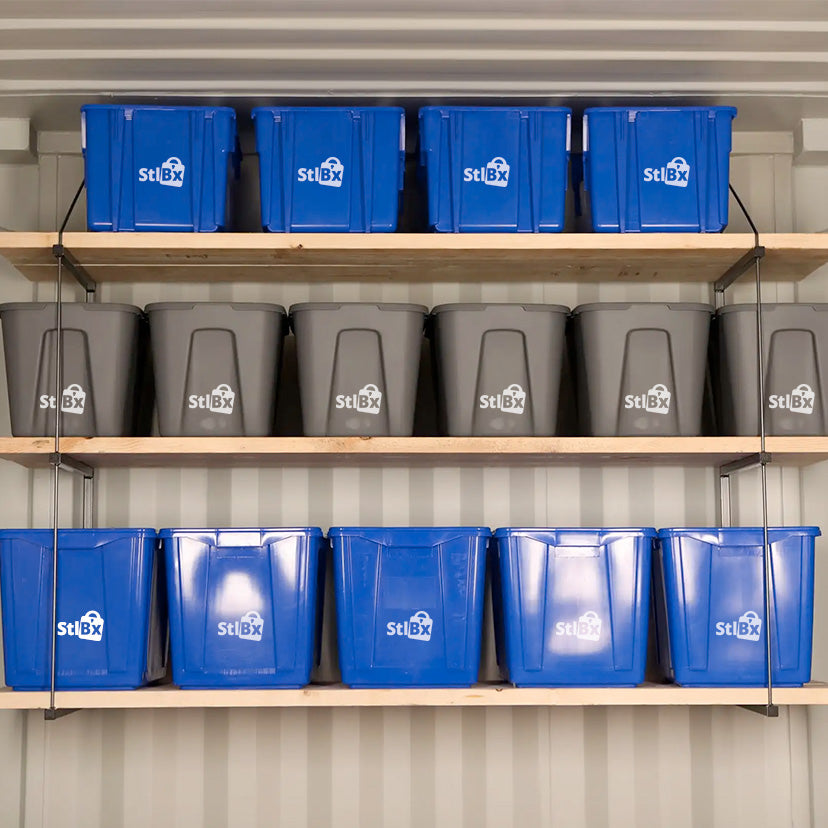 Stlbx Ez Shelf (shelving/lumber not included)
Regular price
$120.00 CAD
Sale price
$95.99 CAD
Unit price
per
Sale
Sold out
Share
View full details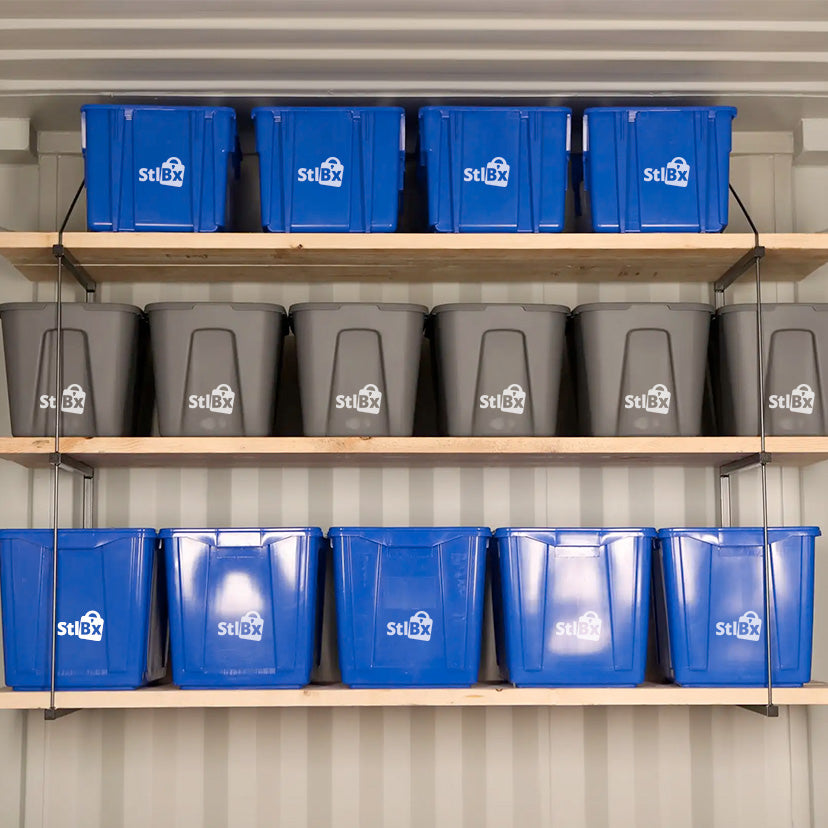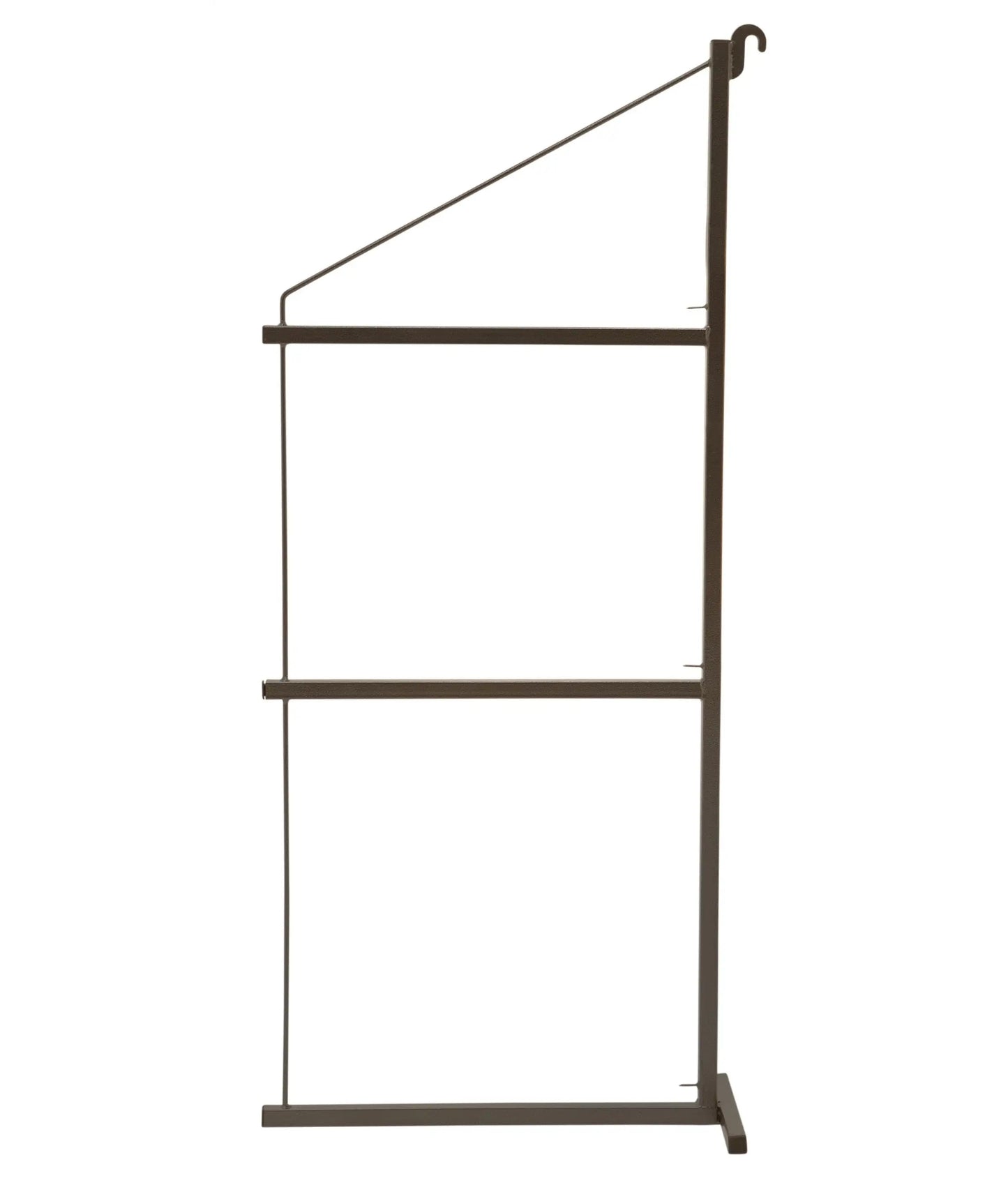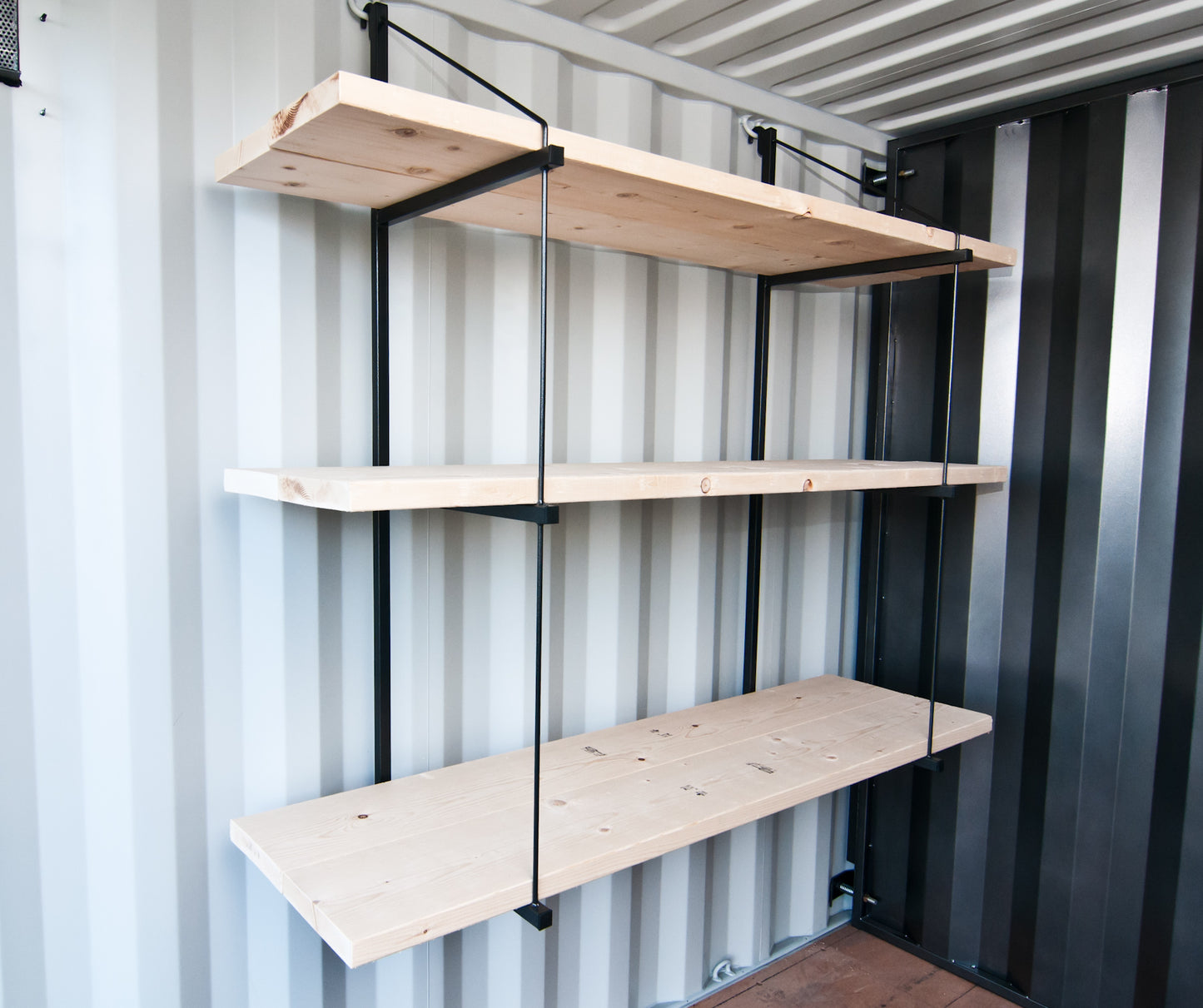 Shipping Container Grade Overview
New shipping containers (otu): Technically, a new shipping container is used one time. That's because all containers are made in China and then shipped here to North America.
One-time-use containers have made a trip on a container ship and as such, they have some minor scratches, dents, bumps and dings.
Cargo Worthy Shipping Containers (cw): Any container that isn't new or one-time-use is technically, considered to be Cargo Worthy but the most common Cargo Worthy containers are between 8-14 years old and have been rigously used and abused during this time. Expect a cargo worthy shipping container to be visually ugly but functionally sound. This means they have great doors, floors, walls and ceilings. There should be no protrusions and the container should have the ability to be fully sealed with less that 15% total rust coverage.
Wind and Water Tight Shipping Containers (wwt): As a shipping container ages and reaches the end of it's life as an international transport device, it becomes degraded to wwt status. This means that while it's still able to be completely sealed, it has been rejected by a certified marine inspector to be renewed as an international transport device and is no longer marine worthy.