Regular price
$4,000.00 CAD
Regular price
$4,200.00 CAD
Sale price
$4,000.00 CAD
Unit price
per
Sale
Sold out
Your Local Trusted Source for Quality Containers in Kamloops
Looking for a trustworthy and reliable storage solution right here in Kamloops, BC? You've found the right place. 
Used 20' Containers
Our Cargo Worthy Grade 20' Shipping Containers are perfect for all - whether you're a farmer, a builder, a housing developer, or a homeowner in need of storage during renovations. While they may not win beauty contests, these containers excel at what they do best: safe, durable storage.
Why Buy From Stlbx Kamloops? 
Local, Reliable and Safe: Based in Kamloops, we're your neighbourhood source for quality containers at unbeatable prices.
Top Quality: Meeting IICL international standards, our Cargo Worthy containers ensure the utmost quality and durability.
Fully Functional: While used, our containers are thoroughly inspected to ensure they're in great shape - solid floors, fully functional doors, and no unwanted holes. You can even come pick yours out in person at our yard. 
Weatherproof: Beyond being wind and watertight, your belongings are safe from adverse weather conditions.
Quick Delivery: Serving Kamloops and the surrounding areas, we ensure prompt delivery right to your doorstep.
Used 20' container specs
Size: 20' L x 8' W x 8.6' H

Made from corrosion-resistant corten steel
Full-width double doors for easy access
Heavy-duty lock system for enhanced security
Built-in vents to prevent moisture build-up
Sturdy wooden flooring to handle heavy loads
Order online and save $100
Order now using the promo code "online100" and let us bring durability and professionalism straight to you with our locally trusted shipping containers!
Share
View full details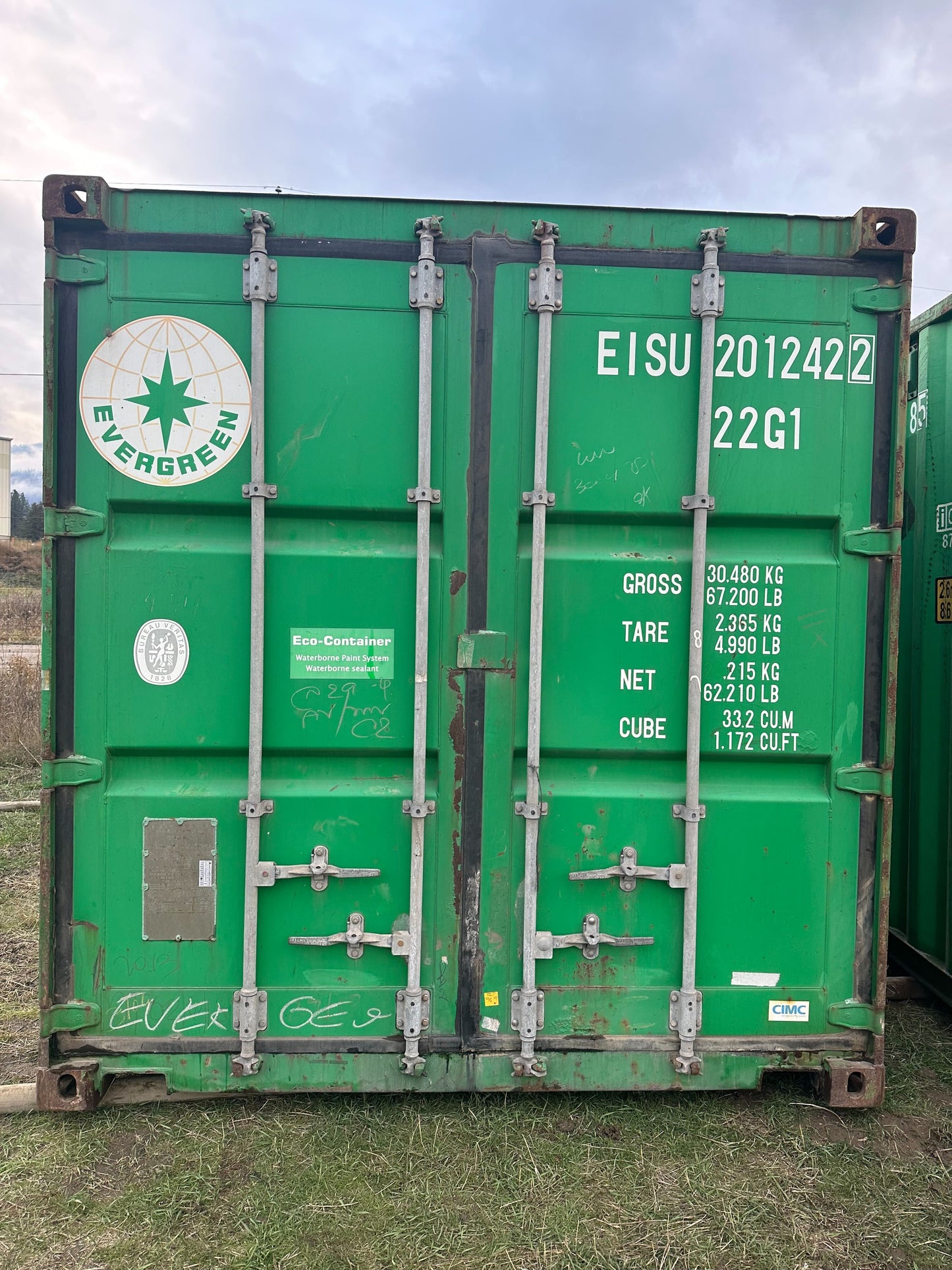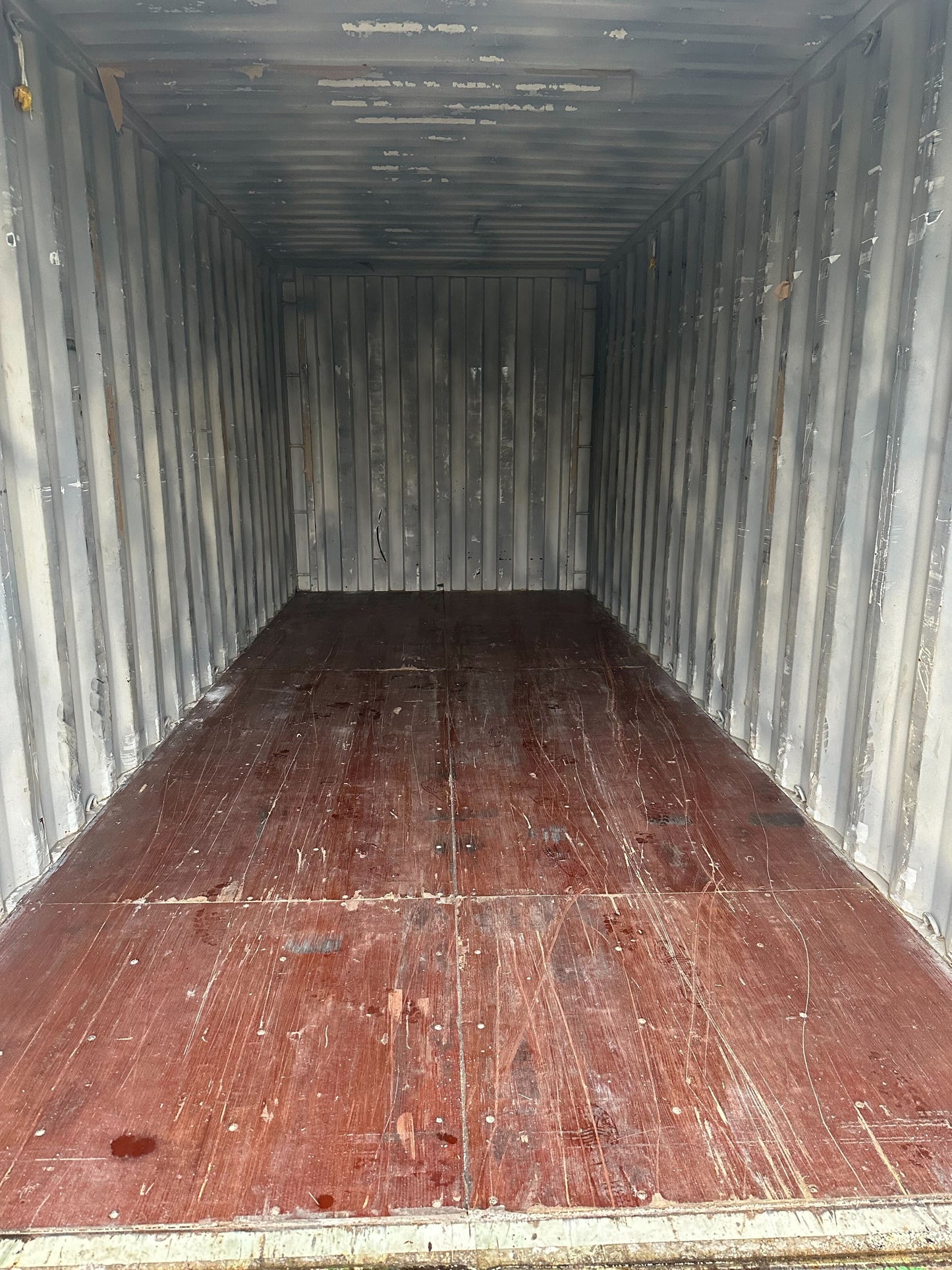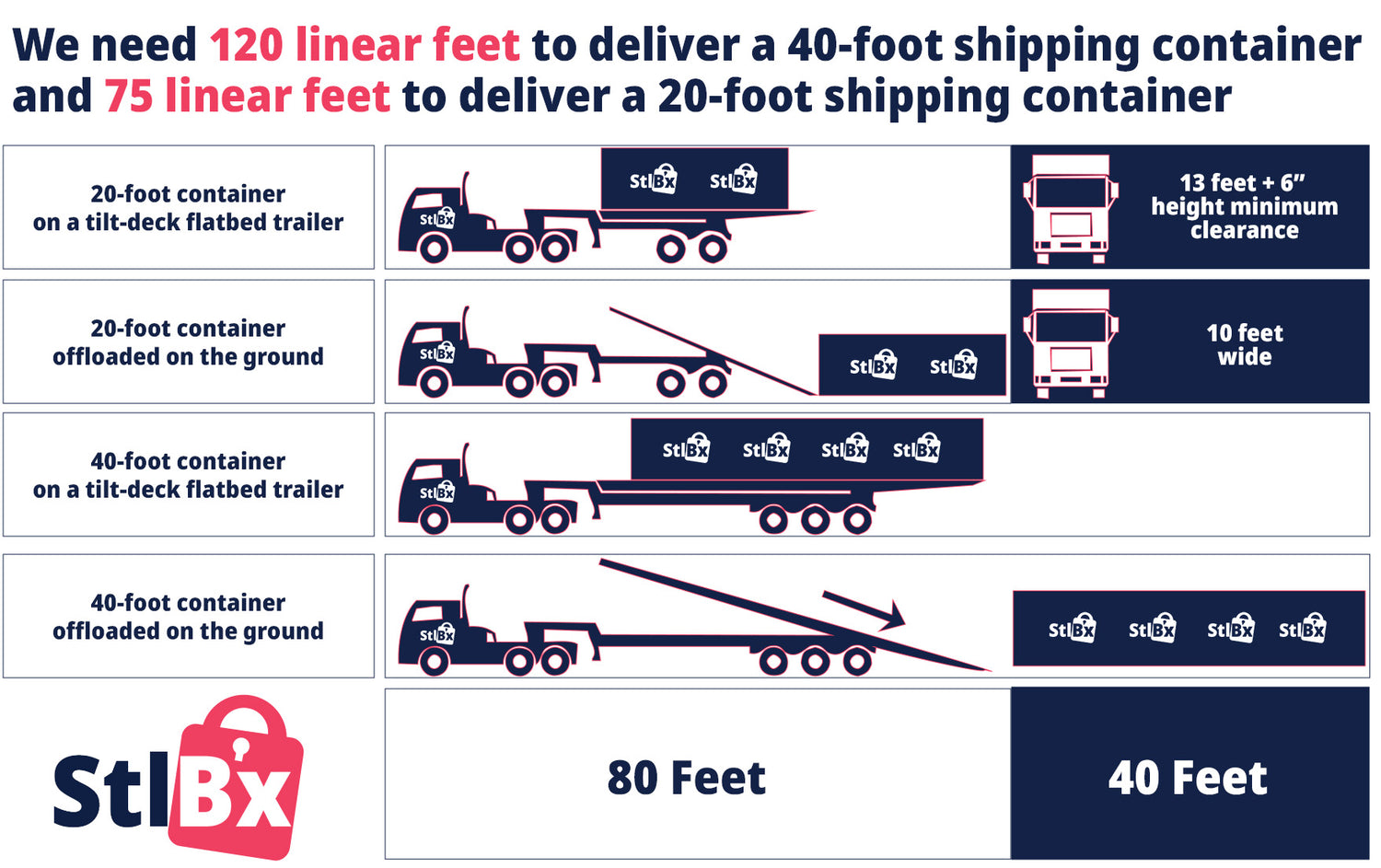 Delivery Guide
Please make sure to take delivery into consideration when ordering your shipping container.
We deliver by tilt-deck flatbed trucks. That means we load the containers onto a truck, back into the space where you'd like us to place and then we tilt the deck of our trailer or truck up and slide it off the back.
Check out the Stlbx complete shipping container delivery guide for more information on what to expect when your shipping container arrives.
shipping container delivery guide
We deliver on all levels.
Shipping

Delivery rates are as follows:
10' Standard Height - $95 per hour + 1 hour loading and offloading
20' Standard Height - $115 per hour + 1 hour for loading and offloading.
40' Standard Height - $145 per hour + 1 hour for loading and offloading.
40' High Cube - $145 per hour + 1.5 hours loading and offloading.

Tolls, ferry costs and weather or traffic delays are not included and are the responsibility of the buyer.

Returns

StlBx offers a one-year guarantee on all of it's products excluding items labelled "As-Is".

In the unlikely event that a container leaks, StlBx will repair the leak or pay to have it repaired within one year of the date of purchase. StlBx does not take any responsbility for leaks, flooding, condensation, mould or mildew buildup that could occur in a shipping container. It is the responsibility of the buyer to monitor, inspect and insure the goods or property within their shipping container. Under no circumstances will StlBx pay to replace or repair any items stored inside any shipping container bought, leased or rented from StlBx.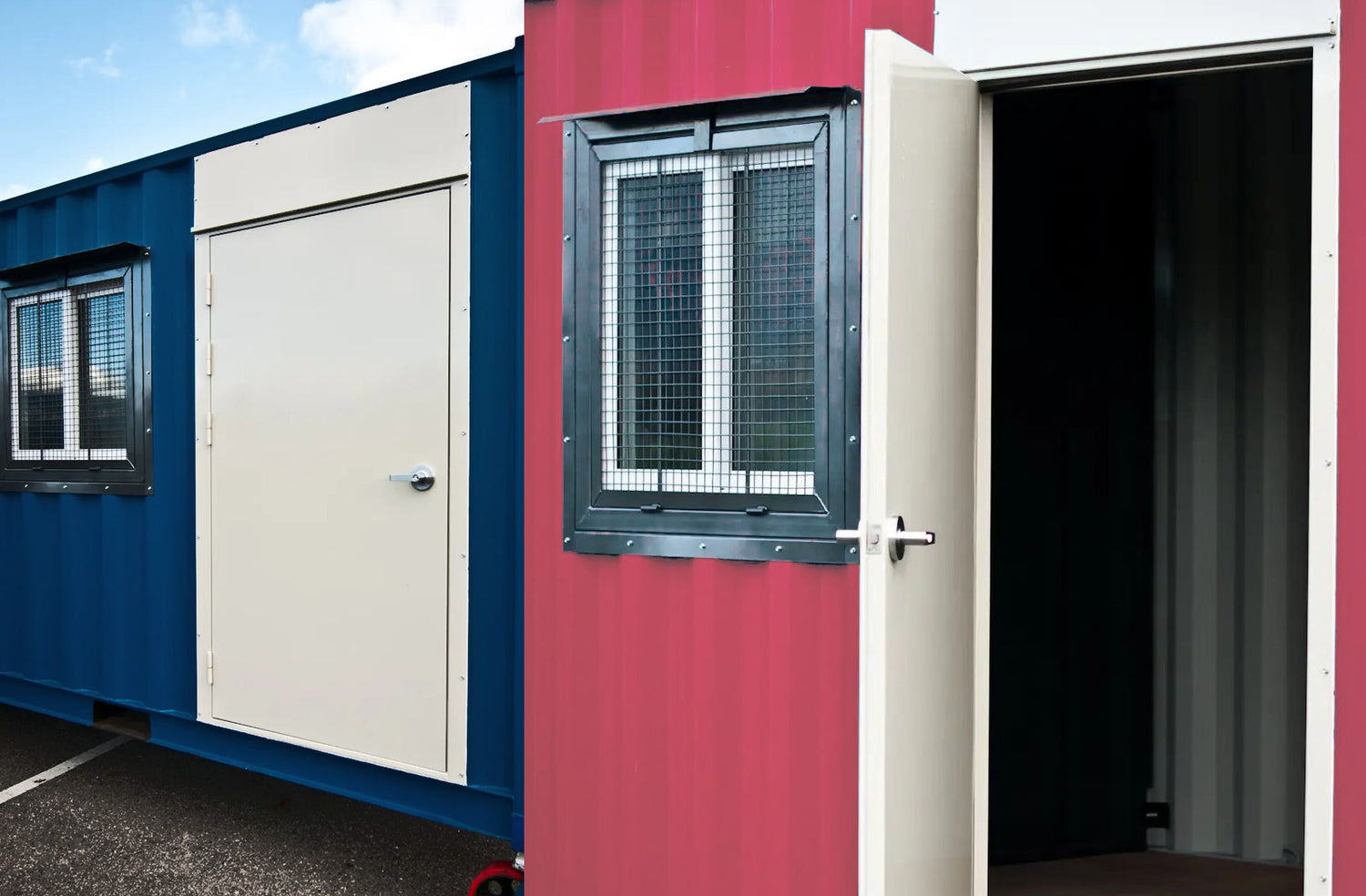 DIY Shipping Container Building Parts (no welding needed)
Not everyone is a welder and that's ok. If you can drill a hole, turn a screw, seal a gap and admire your work, you are just the right kind of person to do you own shipping container modifications.
Stlbx.ca has wide variety of high-quality parts, materials, equipment and accessories specifically designed for shipping container projects like yours.
Everything you could ever need to build really cool, cost effective shipping container projects right here in our online store.
Get more out of your space with the StlBx Shelf System
Looking for shelving ideas?
The new Stlbx Shelf System installs in less than two minutes, requires no welding, screws or drilling and can hold up to 2000 lbs.

Order yours today :)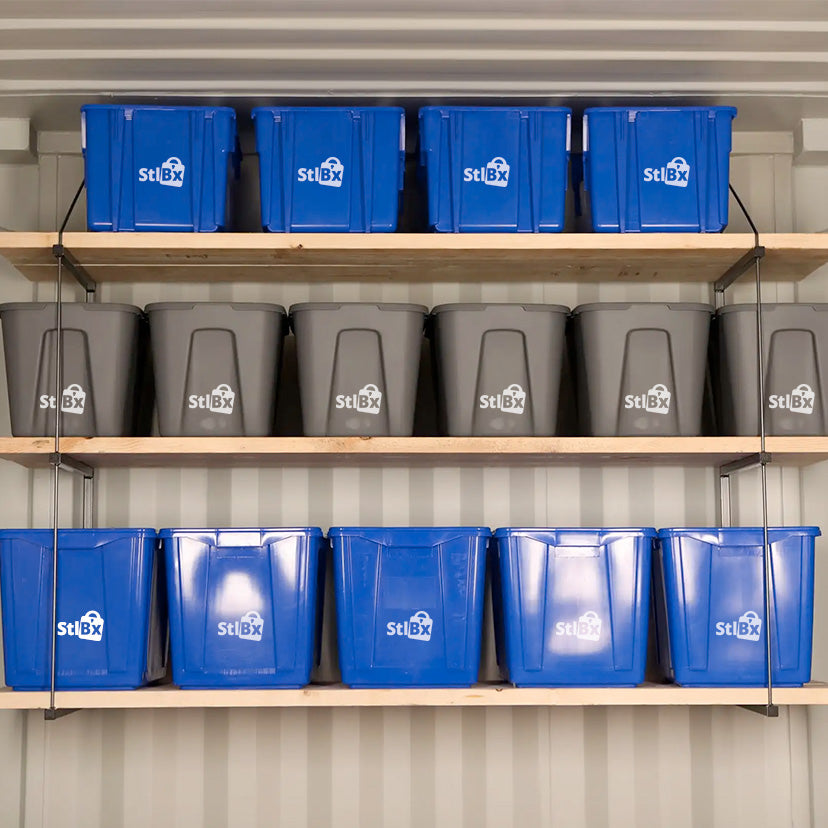 Stlbx Ez Shelf (shelving/lumber not included)
Regular price
$120.00 CAD
Sale price
$95.99 CAD
Unit price
per
Sale
Sold out
Share
View full details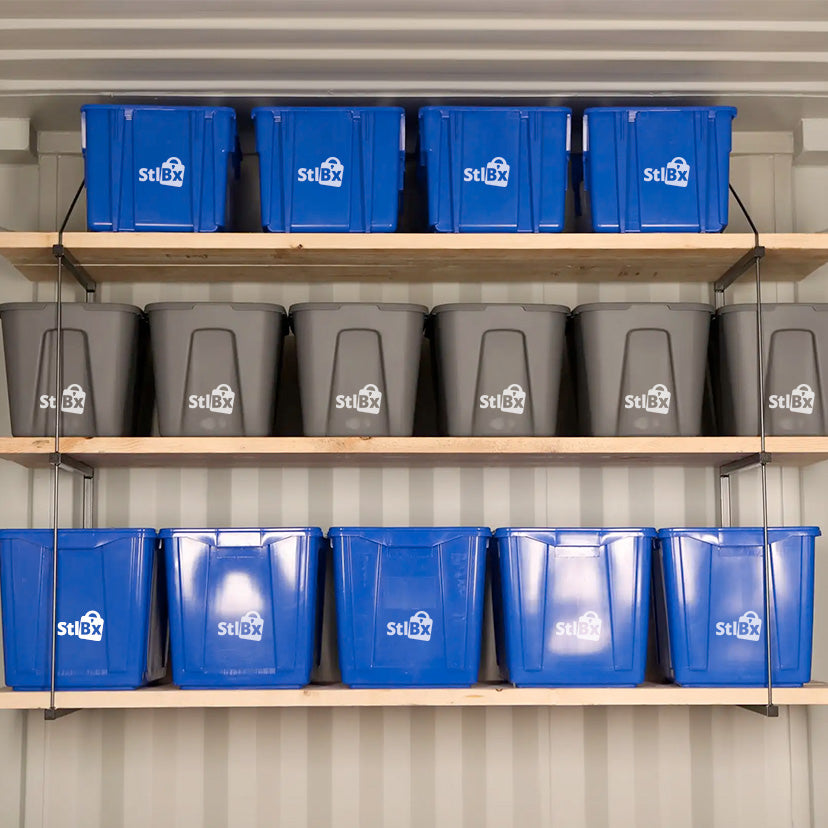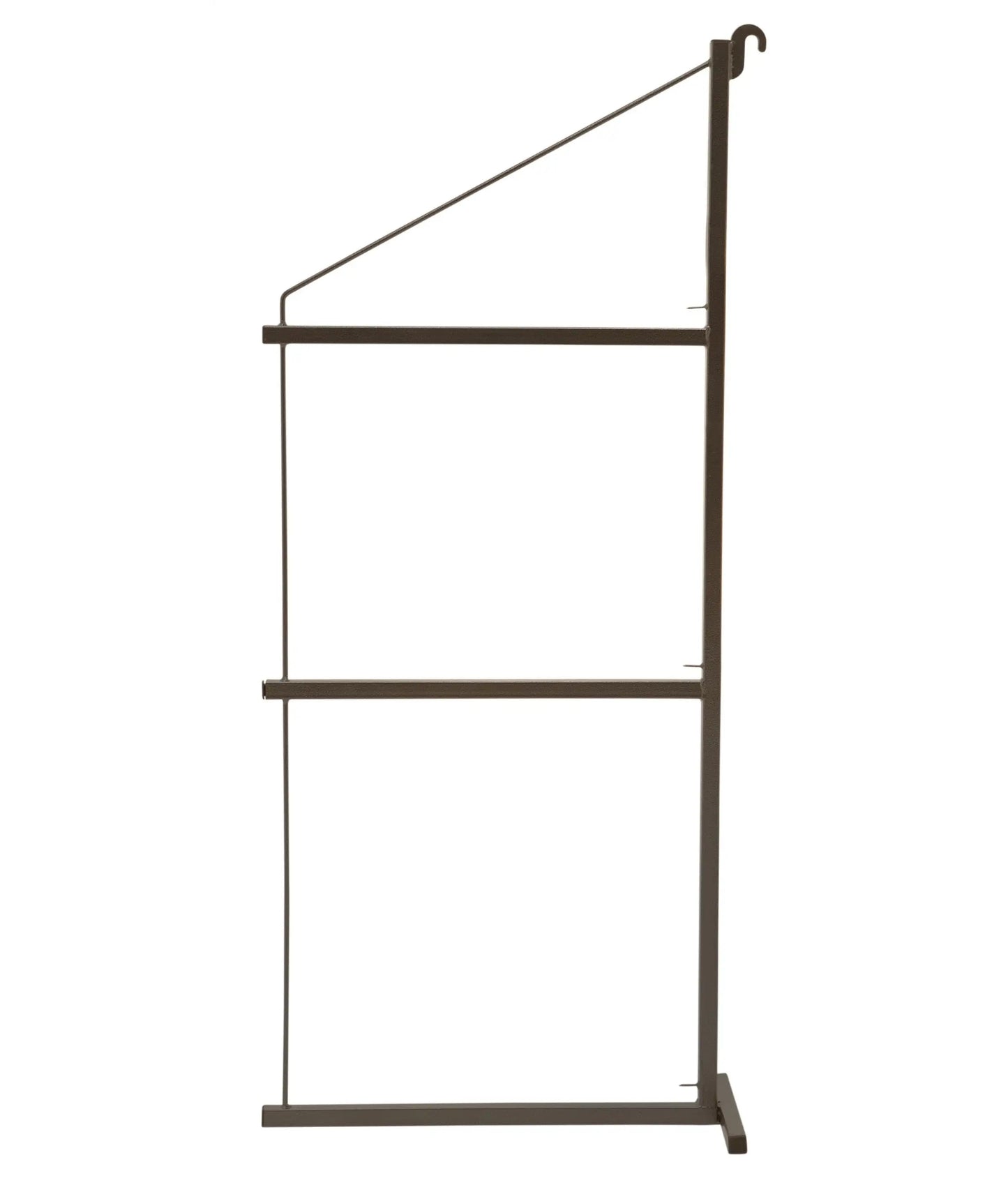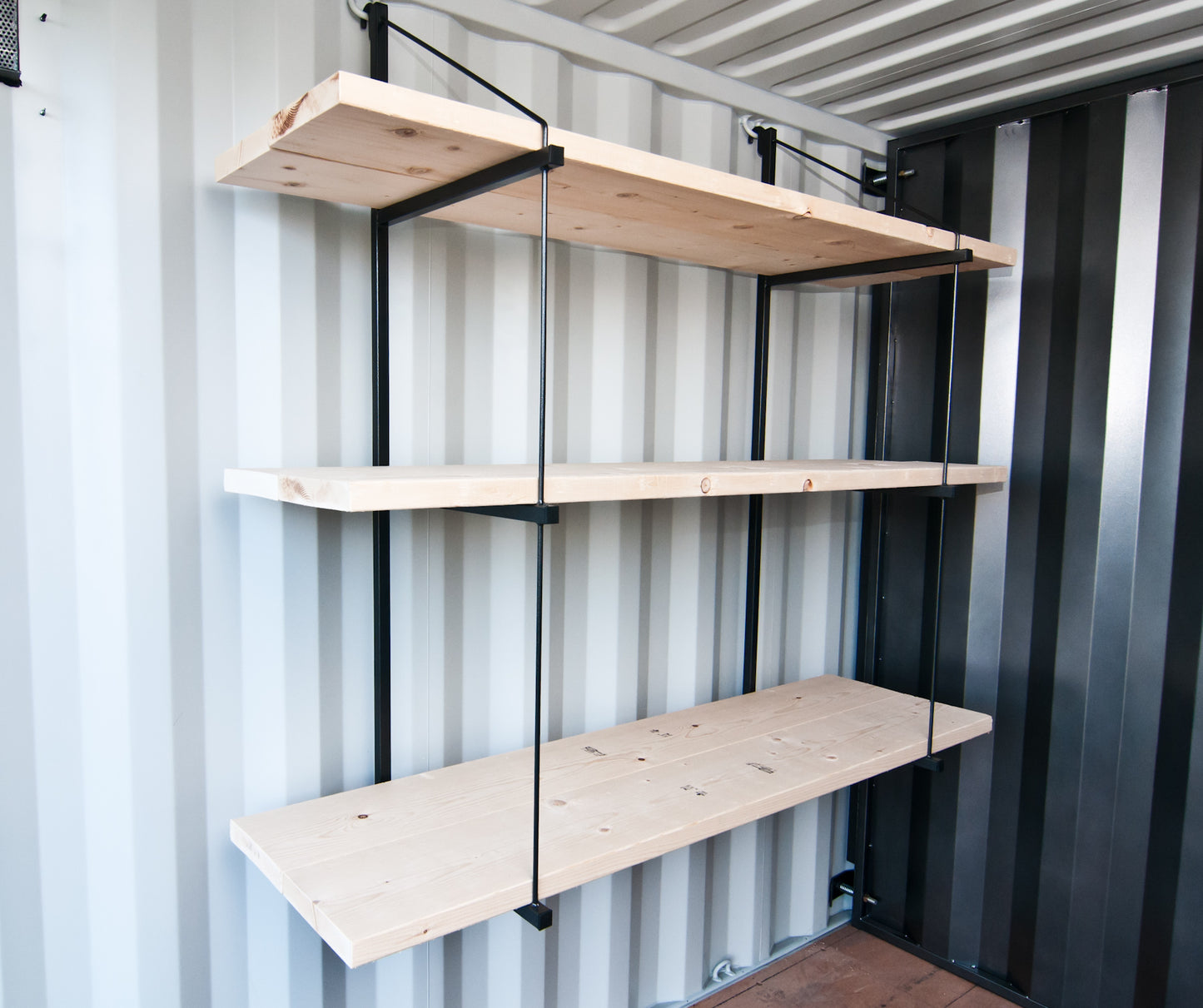 Shipping Container Grade Overview
New shipping containers (otu): Technically, a new shipping container is used one time. That's because all containers are made in China and then shipped here to North America.
One-time-use containers have made a trip on a container ship and as such, they have some minor scratches, dents, bumps and dings.
Cargo Worthy Shipping Containers (cw): Any container that isn't new or one-time-use is technically, considered to be Cargo Worthy but the most common Cargo Worthy containers are between 8-14 years old and have been rigously used and abused during this time. Expect a cargo worthy shipping container to be visually ugly but functionally sound. This means they have great doors, floors, walls and ceilings. There should be no protrusions and the container should have the ability to be fully sealed with less that 15% total rust coverage.
Wind and Water Tight Shipping Containers (wwt): As a shipping container ages and reaches the end of it's life as an international transport device, it becomes degraded to wwt status. This means that while it's still able to be completely sealed, it has been rejected by a certified marine inspector to be renewed as an international transport device and is no longer marine worthy.